The Ultimate Guide to Fall Festivals in Nebraska
As the summer heat gradually gives way to cooler temperatures, Nebraska comes alive with vibrant fall foliage, bountiful harvests, and a myriad of festivals and events. Whether you're a fan of apple picking, pumpkin carving, or simply immersing yourself in the festive atmosphere, Nebraska has something for everyone during the autumn season. In this comprehensive guide, we'll take you on a tour of the best fall festivals in Nebraska, showcasing the unique traditions, activities, and attractions that make each event special. So, grab your favorite flannel shirt and get ready to explore the magic of fall in the Cornhusker State!
AppleJack Festival, Nebraska City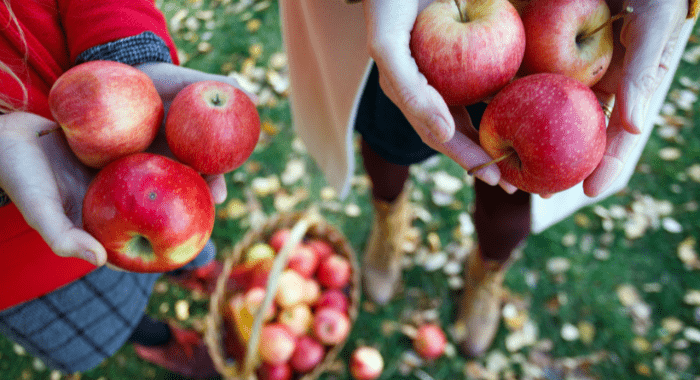 Kicking off our list is the renowned AppleJack Festival, held in the charming town of Nebraska City. This festival, which spans three weekends, pays homage to all things apple. From delectable apple pies and caramel apples to refreshing apple cider and apple donuts, your taste buds are in for a treat. The festival also features multiple craft fairs, a lively parade, a classic car show, and a delightful carnival atmosphere. If you're a fan of vintage treasures, be sure to visit the AppleJack Flea Market, where you can browse through a wide array of unique items. Don't forget to explore the picturesque orchards nearby, such as the Arbor Day Lodge orchard, Kimmel Orchard, and Union Orchard, where you can pick your own apples straight from the trees. The AppleJack Festival draws a crowd of 60,000 to 80,000 visitors each year, so plan your visit accordingly and savor the flavors of fall!
Junkstock: Harvest Edition, Waterloo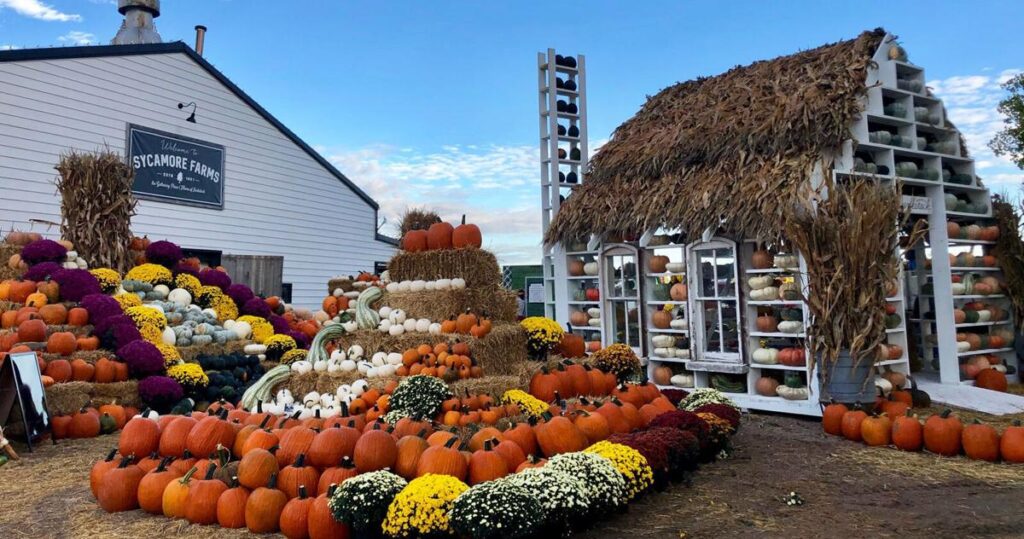 If you have a penchant for all things vintage and a love for fall delights, then Junkstock: Harvest Edition in Waterloo is the festival for you. Celebrating its 10th year, Junkstock invites you to embark on a unique shopping adventure amidst refurbished furniture, cool antiques, and quirky finds. Set on a sprawling farm near Omaha, this festival exudes a rustic charm and offers much more than just shopping. Indulge in apple cider donuts, enjoy hayrack rides, and immerse yourself in the cozy ambiance of a bonfire. Live bands will keep you entertained while you explore the offerings of over 180 vendors from across the country. Junkstock strictly adheres to its vintage theme, ensuring that every item you come across is a one-of-a-kind, cherished piece of the past. Make sure to bring your appetite, as the food trucks at Junkstock serve up a variety of mouthwatering dishes. With activities for the whole family, including face painting and pony rides for the kids, Junkstock is an autumn adventure you won't want to miss.
Great Pumpkin Festival, Crete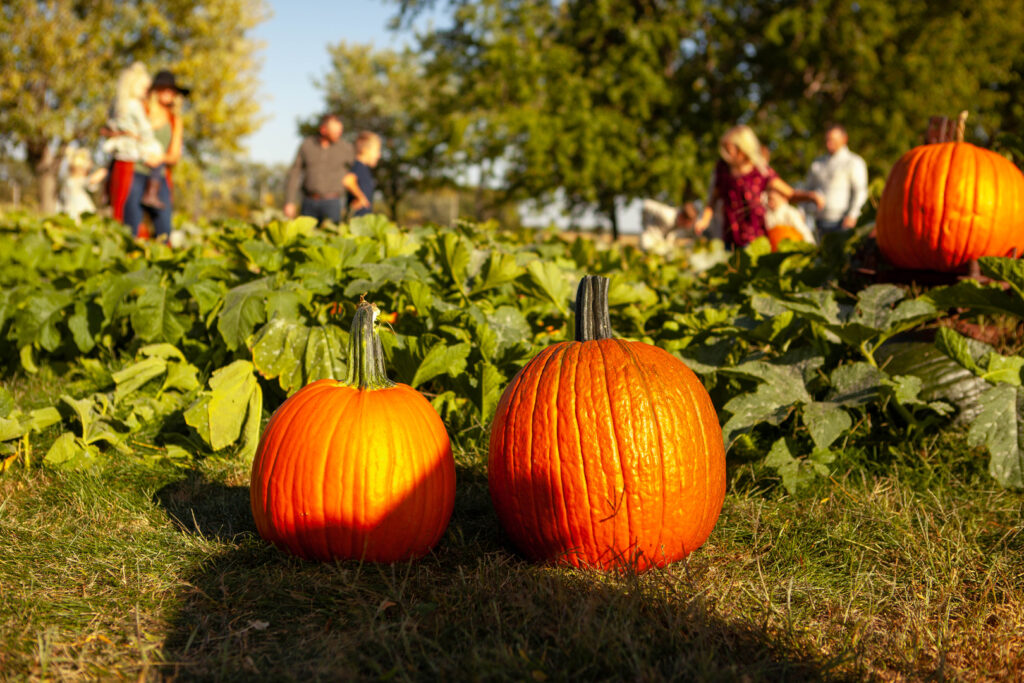 For an authentic small-town fall experience, head to the Great Pumpkin Festival in Crete. This charming festival, held in a town with a population of approximately 7,000, offers a delightful lineup of activities for the entire family. Marvel at the classic car show and shine, cheer on participants in the Pumpkin Pie Eating Contest, and try your hand at old-time carnival games. The food court will satisfy your cravings, offering a variety of delicious treats. Don't miss out on the pumpkin carving contest, where you can witness the artistic talents of the locals. The festival also features a petting zoo, ensuring that children have a memorable time interacting with friendly animals. With its welcoming atmosphere and down-home fun, the Great Pumpkin Festival captures the essence of a quintessential fall celebration.
Vala's Pumpkin Patch and Apple Orchard, Gretna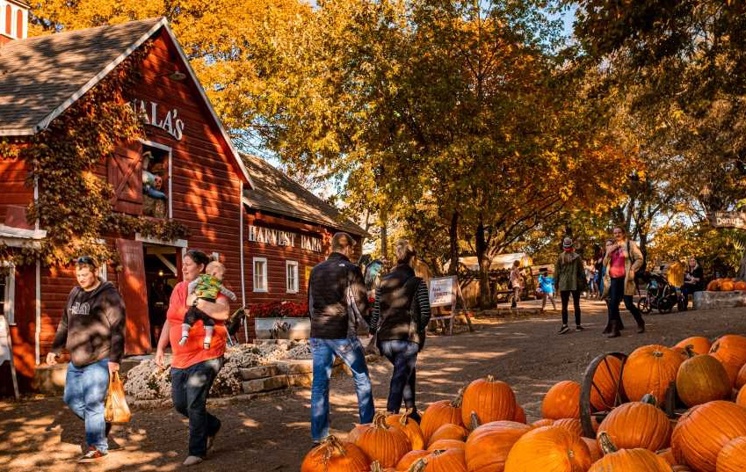 Prepare to be enchanted by the sprawling wonderland that is Vala's Pumpkin Patch and Apple Orchard. Located in Gretna, this expansive 400-acre destination offers an unparalleled fall adventure. Explore the corn maze, embark on a hayrack ride to the pumpkin field or apple orchard, and immerse yourself in the captivating walk-through adventures, such as the lost pumpkin mine, pirate maze, and haunted attractions. Vala's also hosts thrilling pig races, ensuring plenty of entertainment for all ages. Capture the perfect fall photo in the sunflower field, and relish the mouthwatering food options available at over 20 different establishments. Vala's is a paradise for food enthusiasts, and their legendary pies are not to be missed. With its wide range of attractions and activities, Vala's Pumpkin Patch and Apple Orchard promises an unforgettable autumn experience for the whole family.
Nebraska Junk Jaunt, Central Nebraska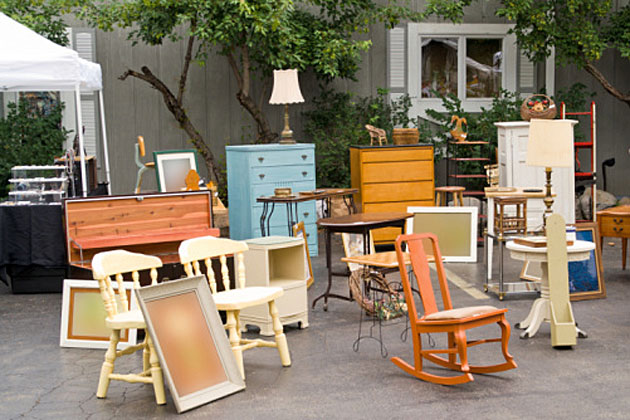 For an adventure that spans over 350 miles, immerse yourself in the Nebraska Junk Jaunt. This unique event takes place in central Nebraska, along Highway 11, 91, and 2, offering a scenic drive through the picturesque sandhills. The Junk Jaunt is not a single festival but rather a collection of festivals and garage sales in various small towns along the route. As you explore the charming communities, you'll discover hidden treasures, collectibles, antiques, and vintage items. The journey provides an opportunity to experience the beauty of Nebraska's countryside while indulging in great food and enjoying the friendly hospitality of the locals. With over 450 vendors participating, the Nebraska Junk Jaunt promises a treasure trove of unique finds and a chance to embrace the nostalgic charm of small-town Nebraska.
Harvest Moon Festival, Chadron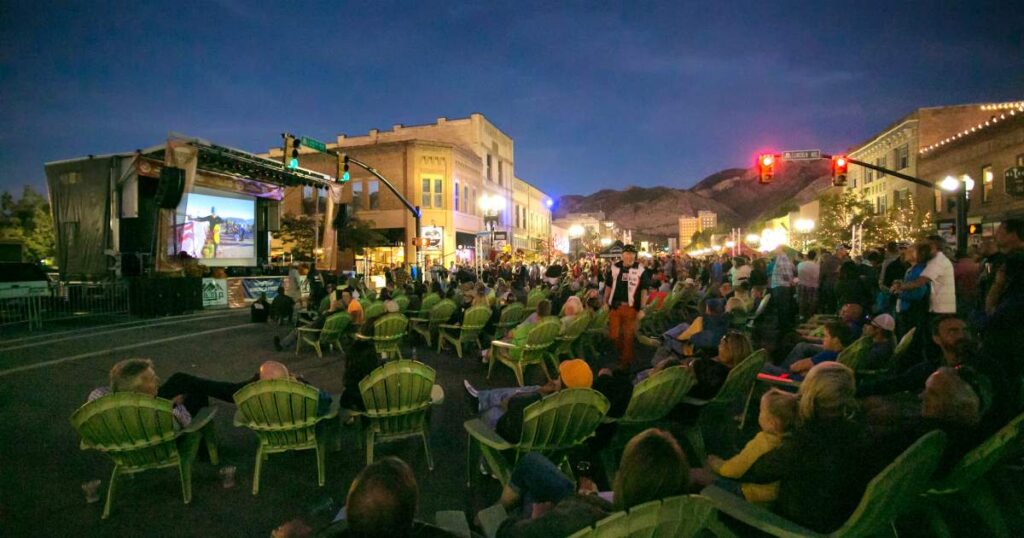 In the western part of Nebraska, the Harvest Moon Festival in Chadron celebrates the beauty of autumn and offers a delightful array of activities for visitors. This festival, now in its 9th year, boasts a lively atmosphere filled with delicious food, live performances, and over 80 vendors showcasing their wares. Join in the excitement of various contests, including homebrewed beer, homemade wine, chili, salsa, and pie contests. Test your storytelling skills in the liar's contest or get creative in the hay bale decorating contest. For those seeking a thrill, the haunted maze is sure to provide a spine-tingling experience. The Harvest Moon Festival is a vibrant celebration of the season, where you can immerse yourself in the festive spirit and create lasting memories.
PLAN A TRIP TO NEBRASKA IN THE FALL
Fall in Nebraska is a time of celebration, where communities come together to embrace the beauty of the season and create unforgettable experiences. From the AppleJack Festival in Nebraska City to the Harvest Moon Festival in Chadron, each festival offers a unique blend of traditions, activities, and attractions that capture the essence of autumn in Nebraska. Whether you're picking apples, browsing vintage treasures, or enjoying delicious fall treats, these festivals are a testament to the warmth and hospitality of Nebraskans. So, don your flannel shirt, grab a pumpkin spice latte, and embark on a journey through the best fall festivals in Nebraska.