The Ultimate Springtime Experience in Oklahoma
‍Oklahoma, a state rich in culture, history, and scenic beauty, offers an array of captivating activities every spring. As the frosty winter days give way to the warmth and vibrancy of spring, the Sooner State comes alive with blooming flowers, lively festivals, and outdoor adventures that are sure to enchant locals and visitors alike. This comprehensive guide aims to provide you with the best springtime activities in Oklahoma.
Revel in the Artistic Grandeur at the Festival of the Arts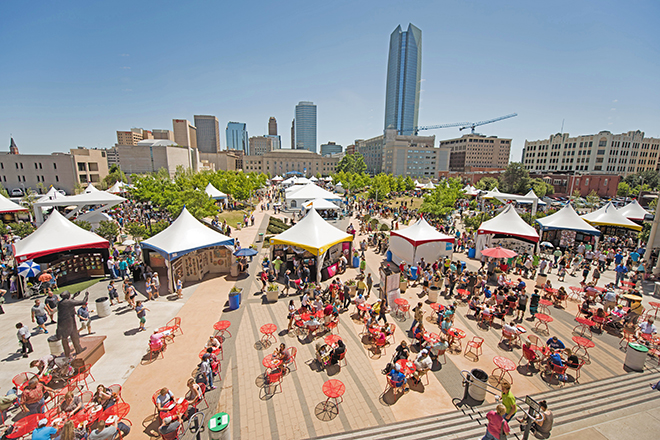 Known as Oklahoma City's annual "rite of spring", the Festival of the Arts is a must-visit for art enthusiasts. This monumental artistic event happening in the heart of the city's bustling downtown area celebrates visual, culinary, and performing arts.
Artistic Exploration
You can browse through booths filled with artistic masterpieces ranging from photography and sculpture to jewelry and oil paintings. With over 750,000 visitors attending this festival every year, it's a fantastic opportunity to immerse yourself in the world of art.
International Food Row
The festival's famous International Food Row offers a gastronomic feast. You'll find an array of culinary delights, including Indian, Mexican, German, and Asian dishes, along with classic barbecue sandwiches and indulgent sundaes.
Entertainment and Activities
Multiple stages showcase live entertainment, while the children's activity area offers crafts and face painting, ensuring fun for the whole family.
Experience the Beauty of Tulsa Botanic Blooms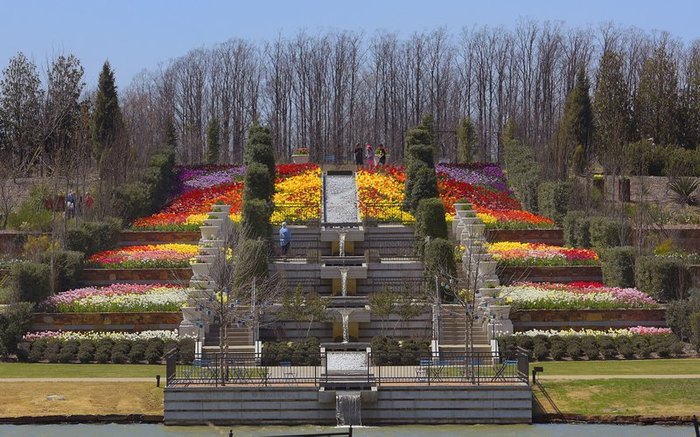 Spring in Oklahoma wouldn't be complete without a visit to the Tulsa Botanic Garden during the annual Tulsa Botanic Blooms event. This garden boasts one of the state's largest bulb displays, with over 200,000 tulips, daffodils, hyacinths, and crocuses creating an explosion of color.
Floral Extravaganza
The event, which runs from mid-March to April, features a myriad of blooms lining the Lakeside Promenade and the Garden's A.R. and Marylouise Tandy Floral Terraces. The Children's Discovery Garden is adorned with over 14,000 bulbs, making it a delightful sight for young ones.
Activities for All Ages
Throughout the season, the garden hosts a variety of all-ages activities. You can enjoy live music on select nights, engage your kids in craft creation, or unwind with an evening picnic amid the blooms.
Feel the Rhythm at the Norman Music Festival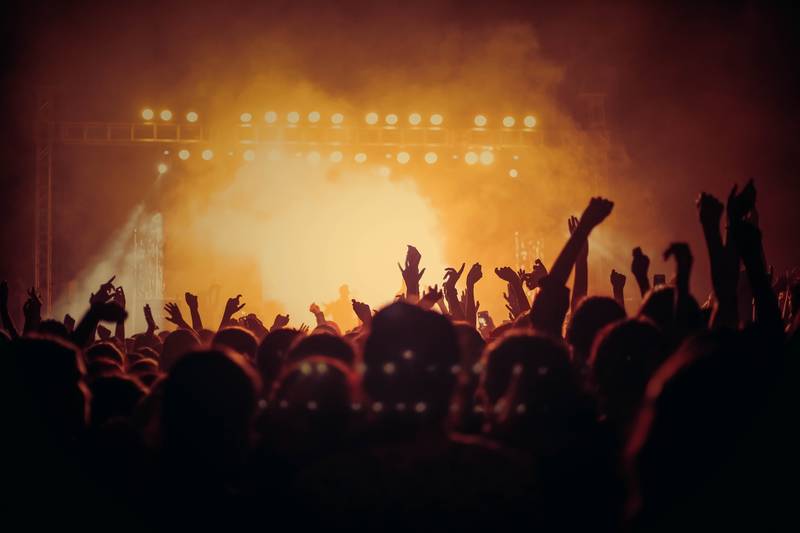 Music lovers won't want to miss the Norman Music Festival. This musical extravaganza attracts over 100 bands from various genres, providing a sound for every ear.
Live Performances
You can enjoy endless live performances on multiple outdoor stages or experience intimate shows in local venues around the downtown area.
Other Attractions
The festival also features poetry slams, spoken word performances, and craft booths, ensuring a full day of entertainment.
Revel in Nature's Beauty at Dogwood Days Festival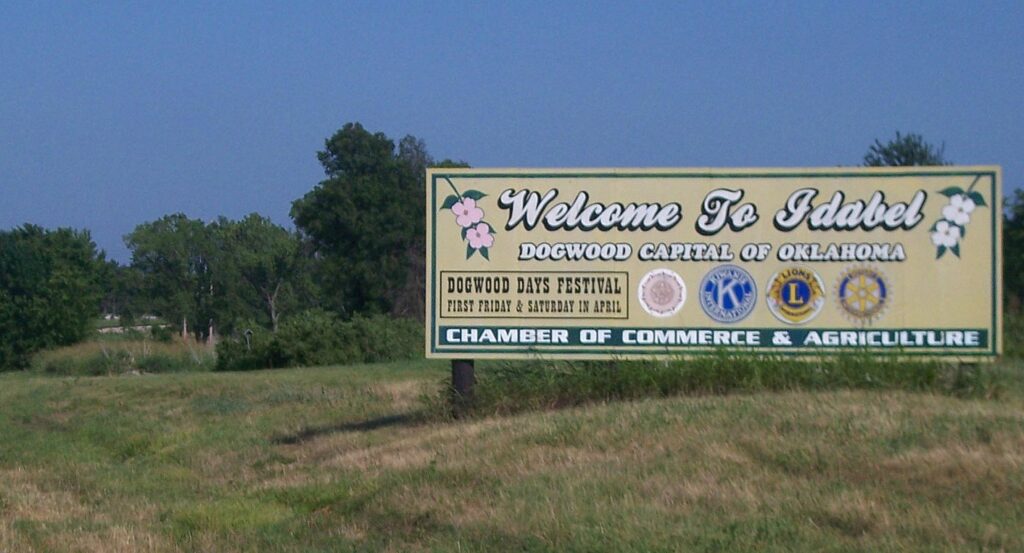 Spring is synonymous with blooming trees, and there's no better place to witness this natural spectacle than at the Dogwood Days Festival in Idabel. This event epitomizes spring with live entertainment, craft vendors, children's games, and the breathtaking sight of white and pink dogwood blossoms.
Old-Fashioned Entertainment
Enjoy a country showdown dance contest, watch chainsaw carving demonstrations, and satisfy your taste buds at a barbecue cook-off.
Family Fun
Bring your kids for a scavenger hunt or browse through Main Street sidewalk sales. After an afternoon in Idabel, take a short journey north towards Beavers Bend State Park for a spectacular drive along dogwood-lined roads.
Relive a Classic Tale at the Red Fern Festival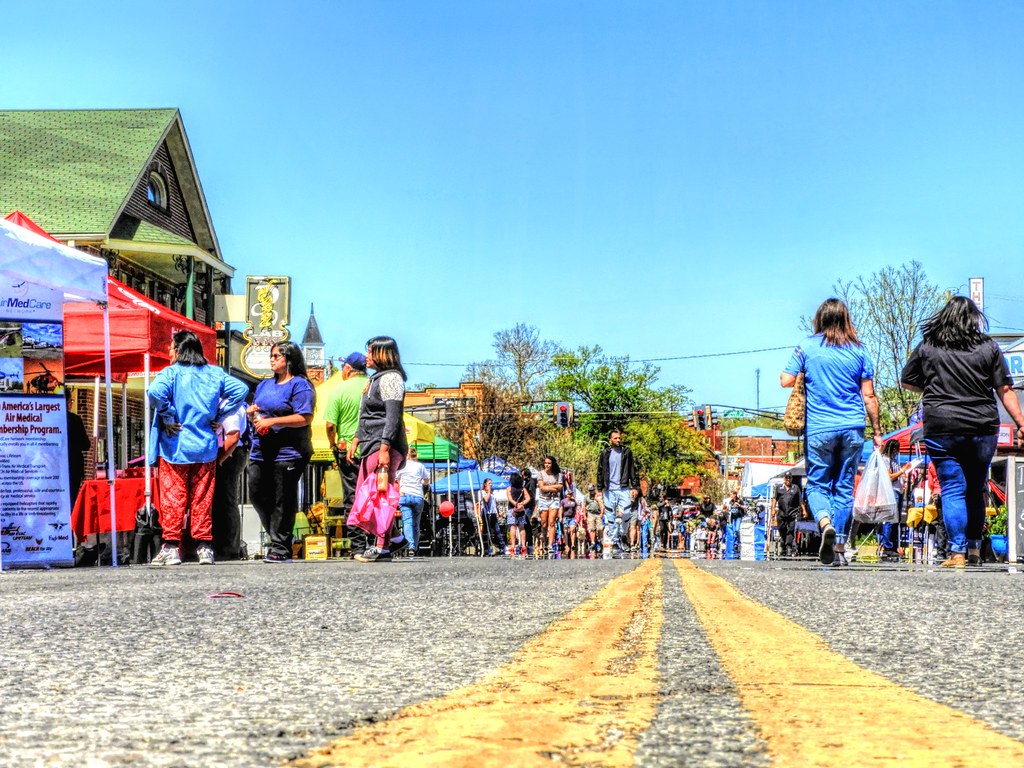 The Red Fern Festival in northeast Oklahoma's Tahlequah celebrates the simpler times of bygone eras. This event is fashioned after the classic children's novel "Where the Red Fern Grows," and offers a variety of old-fashioned family activities.
Novel-Based Activities
In honor of the Wilson Rawls novel set in Tahlequah, the festival features hound dog field trials, children's games from the 1930s, a vintage car show, and country food vendors.
Live Music and Movie Screening
Enjoy live music performed throughout the event and don't miss the showing of the movie "Where the Red Fern Grows". Whether fishing for crawdads with the kids or tasting entries in the barbecue cook-off, there's something for everyone at the Red Fern Festival each spring.
Step Back in Time at the 89ers Days Celebration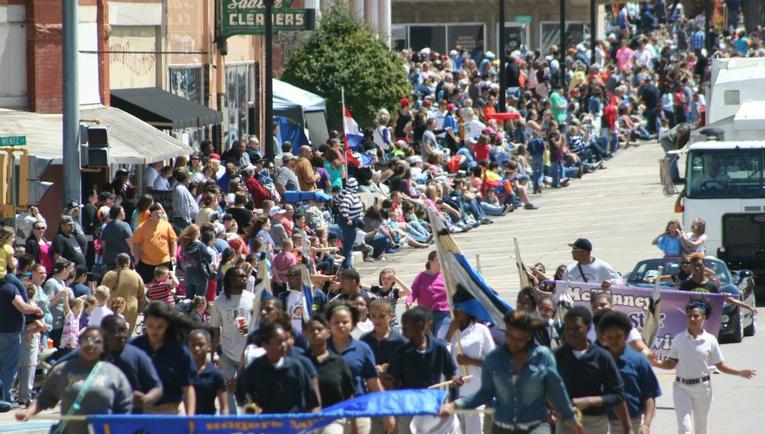 Celebrate the birth of Guthrie and the Land Run of 1889 at the 89ers Days Celebration. This event, held in the city of Guthrie, home to stunning Victorian-era brick architecture, is a treat for history buffs.
Historic Activities
Attend an 1889-style baseball game, witness a parade of wagons, buggies, and horses snaking through downtown, or take part in the 89er Rodeo, featuring calf roping, barrel racing, bull riding, and more.
Art and Food
You can also enjoy an arts and craft show, savor dishes from carnival food vendors, and admire themed window displays throughout the town.
Immerse Yourself in Floral Beauty at the Azalea Festival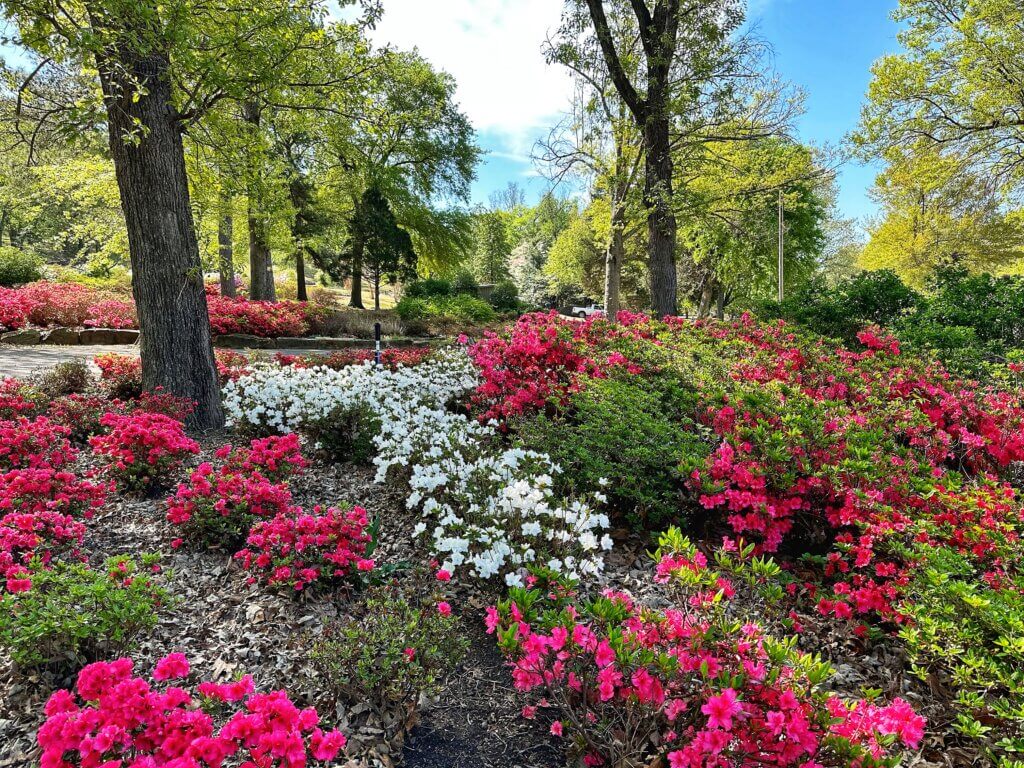 Considered one of the top spring festivals in the South, the Azalea Festival in Muskogee glorifies the beauty of the season with events centered around the city's Honor Heights Park, home to over 40-acres of blooming azaleas, tulips, and wisteria.
Scenic Rides and Activities
Take a leisurely drive around the park to experience the springtime charm of the area, enjoy a carriage ride through the colorful blooms, and partake in a myriad of activities in downtown Muskogee.
International Visitors
Visitors from around the world come to this annual festival for a parade, food vendors, classic car shows, live entertainment, and more.
Travel Back in Time at the Spring Traders Encampment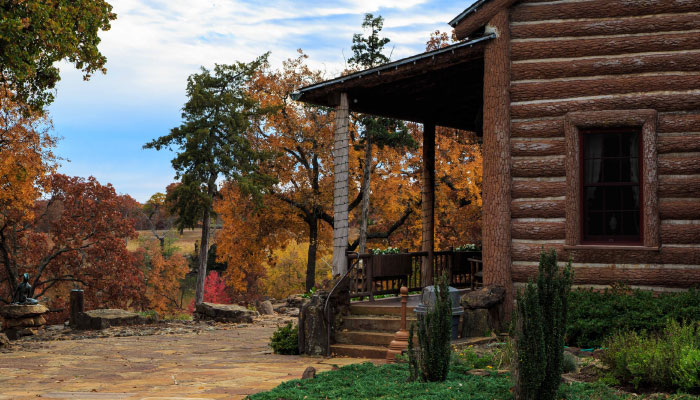 The Spring Traders Encampment at the Woolaroc Ranch, Museum & Wildlife Preserve in Bartlesville offers a unique journey back to the Indian Territory of the 1820s through 1840s.
Live History Demonstrations
Immerse yourself in the lives of pioneer trappers and traders as skilled and costumed re-enactors present live history demonstrations, old-fashioned craft tutorials, and a variety of Western goods and wares for sale.
Western Heritage
Celebrate the Western heritage of the state as you browse the grounds filled with hundreds of tents and teepees while munching on tasty snacks and authentic chuckwagon food.
Enjoy a Road Trip to Clinton/Weatherford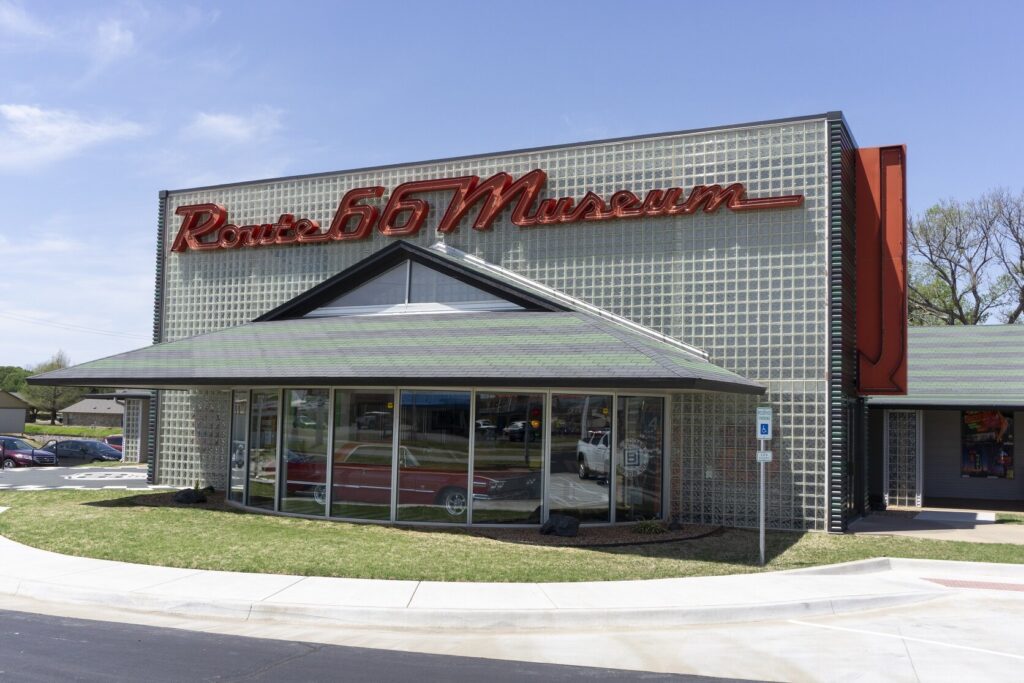 Embark on a road trip 85 miles west of Oklahoma City to explore The Route 66 Museum in Clinton and the Water-Zoo Indoor Water Park.
Route 66 Museum
The Route 66 Museum offers various exhibits that will walk you through the decades of the Mother Road from its dirt beginnings in the 1920s until now. It's a great place for kids to touch and explore as they learn about the history of Route 66.
Indoor Water Park
Water-Zoo Indoor Water Park is the perfect place to let your kids burn energy. Kept at 82 degrees year-round, the park features multi-level play structures, a lazy river, 500 feet of slides, a wave pool, and a toddler area.
Experience the Great Outdoors in Lawton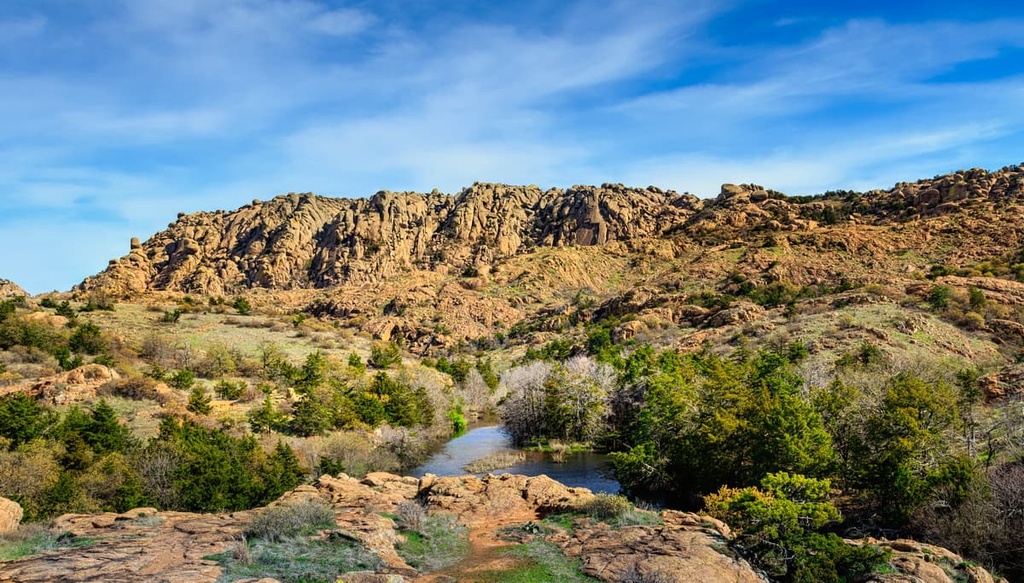 Head 100 miles southwest of the metro to discover the stunning Wichita Mountains Wildlife Refuge.
Breathtaking Views
Take the three-mile paved drive that winds up and around Mount Scott and enjoy breathtaking 360-degree views of the Oklahoma landscape. Farther into the refuge, you'll find herds of bison, elk, deer, longhorn cattle, and adorable prairie dogs on an open range.
Visitor's Center
Check out the visitor's center that provides children of all ages a fantastic hands-on historical and cultural experience. Explore kid-friendly hiking trails or fishing spots, and plan to stay awhile!
Relive History in Ponca City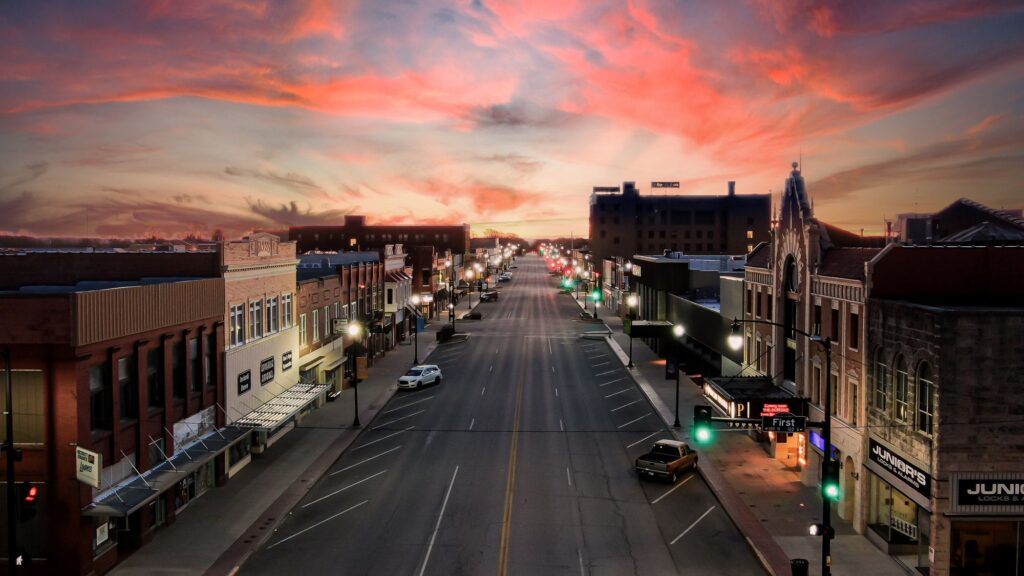 Head north about 100 miles to Ponca City, a town with a unique beginning mirroring the pioneering tale of Oklahoma itself.
Historical Attractions
Explore the area's rich history at destinations such as the Marland Family Mansion, Standing Bear Museum and Education Center, and Pioneer Woman Museum.
Other Popular Stops
Other popular stops include the Conoco Museum and Cann Gardens. The gardens feature color-coordinated beds and a lilly pond with fish you can feed.
Enjoy a Family Adventure in Seminole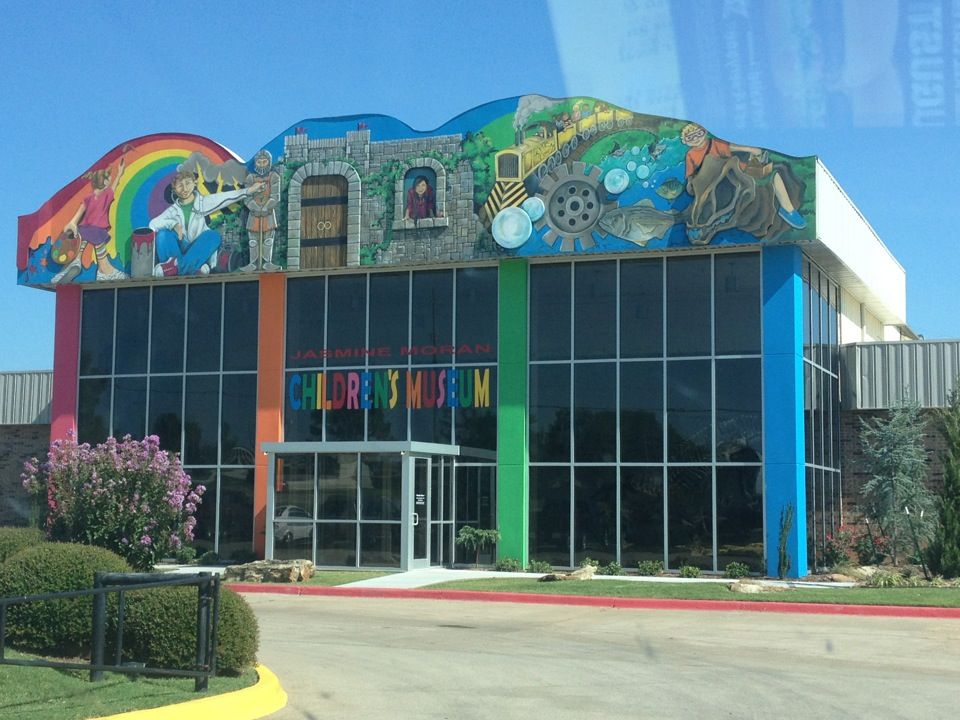 Tucked away about 55 miles east of Oklahoma City in the city of Seminole is the Jasmine Moran Children's Museum. This beloved Oklahoma fixture is packed with interactive exhibits for children.
Interactive Exhibits
This 42,000-square-foot museum includes a Castle Maze, a half-mile train ride, and plenty of playground equipment for kids to enjoy.
Memorable Experiences
The museum offers a memorable experience that will have kids yearning to return time and again.
Whether you're looking for family fun, a romantic getaway, or a solo adventure, springtime activities in Oklahoma offer a myriad of experiences that are sure to create unforgettable memories. So pack your bags and set out on an exciting springtime adventure in the Sooner State!
Plan A Visit To Oklahoma In Spring!