The Best Family-Friendly Hiking Trails in and Around NYC This Spring
Spring has finally arrived, bringing with it the perfect opportunity to venture outdoors and enjoy the beauty of nature. While New York City may seem like an unlikely place for hiking, there are actually several family-friendly trails within the city and just a short drive away that offer breathtaking views and the chance to immerse yourselves in the great outdoors. In this article, we will explore the top  hiking trails that are perfect for families in and around NYC this spring.
Kazimiroff Nature Trail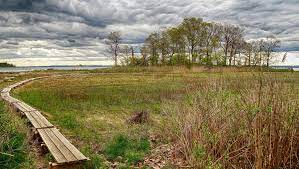 Located in Pelham Bay Park, the Kazimiroff Nature Trail is a hidden gem in the Bronx. This 1.2-mile trail takes you through wetlands, forests, and ends at a picturesque beach. Along the way, you'll have the opportunity to study wildlife and enjoy the stunning scenery. The trail is suitable for beginners and provides a great opportunity for children to explore nature firsthand.
Liberty Walkway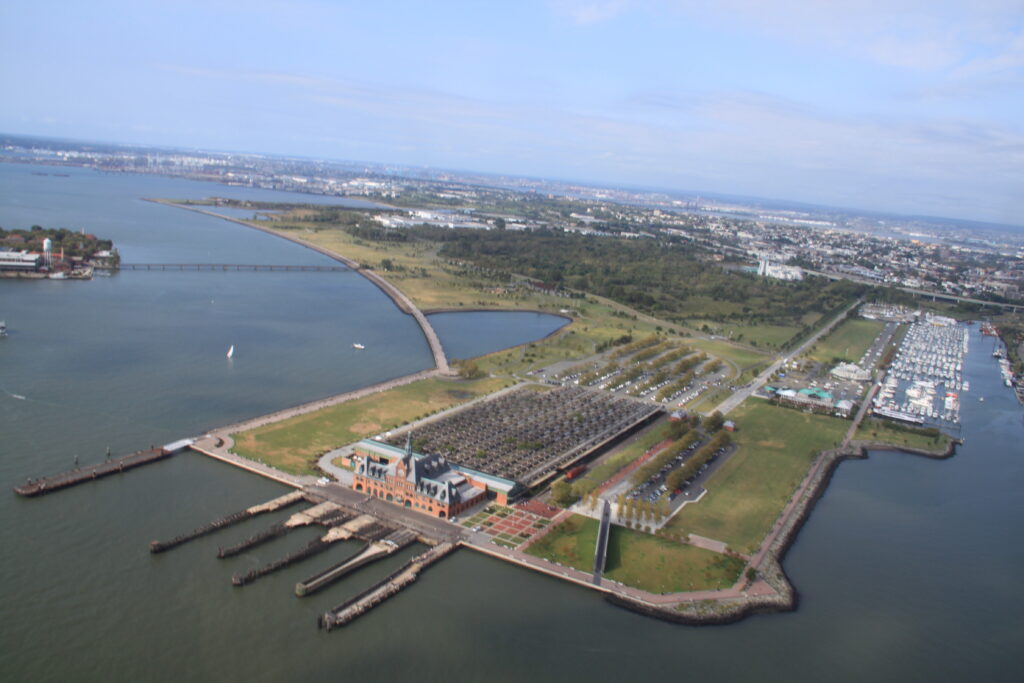 For a unique hiking experience, head to Liberty State Park in Jersey City, just a short distance from NYC. The Liberty Walkway offers a 3-mile out-and-back trail with stunning views of the Statue of Liberty and the New York City skyline. As you walk or bike along the path, you'll also come across a monument and an old train station, providing educational opportunities for your kids. The walkway features benches, plaques about the wildlife, and plenty of grassy areas for a picnic.
Pine Meadow Lake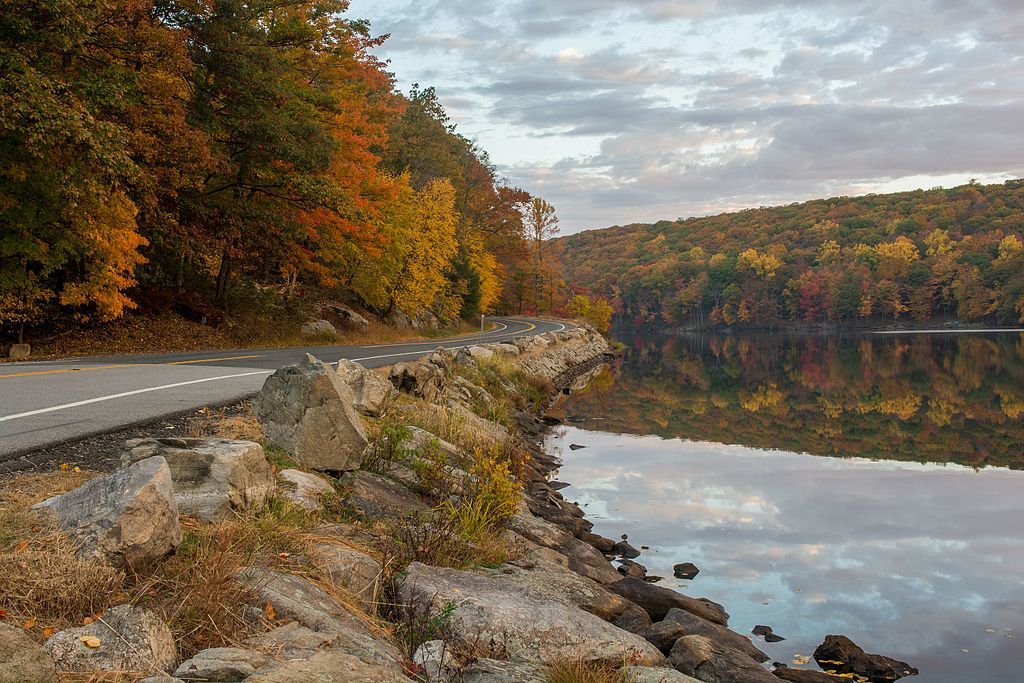 Harriman State Park, located just under an hour away from NYC, is home to the stunning Pine Meadow Lake trail. This 10-mile loop trail offers a tranquil setting surrounded by forests and a beautiful lake. If you're looking for a thrilling experience for your kids, the Lemon Squeezer (Island Pond Loop) trail features unique rock formations that create a tunnel-like effect. Harriman State Park has a variety of trails to choose from, catering to different skill levels and preferences.
The Ramble
Nestled within Central Park, The Ramble is a 36-acre oasis filled with winding paths, trees, and hidden spots waiting to be discovered. This urban hiking trail provides an escape from the bustling city, allowing you to immerse yourself in nature without leaving the comfort of NYC. The Ramble is particularly popular among birdwatchers, as it serves as a migratory stop for various bird species. If you're looking for a shorter walk, the Central Park Reservoir Loop offers a narrow path that circles the Jackie Onassis Reservoir.
Stairway to Heaven
For a more challenging hike suitable for teenagers and more experienced hikers, head to the Stairway to Heaven trail in the Appalachian Mountain range in New Jersey. This 2.9-mile out-and-back trail offers a steep climb and rewards you with breathtaking views of Pochuck Mountain and the Catskills. Along the way, you'll also encounter a beautiful waterfall. If this particular trail doesn't suit your family's preferences, don't worry – the Appalachian Mountain range offers numerous other trails with varying lengths and difficulties.
Carpenter's Loop
Located in Fort Lee Historic Park on the border of New Jersey, Carpenter's Loop is a 5.5-mile trail that offers a mix of slightly rough terrain and stunning views of the George Washington Bridge. As you hike, you'll come across a model Revolutionary War encampment, cliffs, the Hudson River shoreline, and the iconic New York City skyline. This trail provides a unique blend of history, nature, and breathtaking scenery.
Cape Fly Away
Situated in Palisades Interstate Park, just a short drive across the bridge from NYC, Cape Fly Away is an easy 3-mile trail that offers views of the Hudson Riverfront and mild rocky terrain. This trail is perfect for adventurous little ones who want to explore nature up close. If you're looking for more options, there are additional trails near the Alpine Boat Basin that allow hikers to get even closer to the water.
The High Line
Once a set of railroad tracks, The High Line is now a unique elevated park in the Chelsea neighborhood of NYC. This 1.45-mile trail offers visitors stunning and unconventional views of the city. You can choose to walk the entire length of The High Line or enter at various points along the way. The park is filled with attractions such as the Chelsea Market and the 10th Avenue Square and Overlook, providing plenty of entertainment for the little ones. The Gansevoort Woodland within the park offers a serene oasis amidst the urban landscape, allowing you to reconnect with nature.
Camp Smith Trail
Located on Manitou Mountain in Cortlandt, NY, the Camp Smith Trail is a 4-mile loop that offers panoramic views of the surrounding mountains. This trail provides a moderate level of difficulty, making it suitable for both adults and children. With plenty of photo opportunities and breathtaking vistas, the Camp Smith Trail is a great option for families looking for a workout and a chance to appreciate the beauty of nature.
Cass Gallagher Nature Trail
Van Cortlandt Park in the Bronx is home to the Cass Gallagher Nature Trail, a popular 1.4-mile loop trail that is perfect for beginners and families with young children. This trail can be completed in just over 30 minutes, making it an ideal option for a quick outdoor adventure. If you're looking for more of a challenge, Van Cortlandt Park also offers other trails such as the John Muir Nature Trail and the Van Cortlandt Park Trail.
VISIT NEW YORK FOR A GREAT HIKING EXPERIENCE
By exploring these family-friendly hiking trails in and around New York, you can escape the hustle and bustle of city life and immerse yourself in the beauty of nature. Whether you're a beginner or an experienced hiker, there's a trail suited to your skill level and preferences. So, grab your hiking shoes, pack a picnic, and get ready to create lasting memories with your loved ones on these scenic trails this spring.