The Ultimate Guide to Exploring Spring in North Carolina
Springtime in North Carolina is a magical season filled with blooming flowers, vibrant festivals, and breathtaking outdoor adventures. Whether you're a nature enthusiast, a history buff, or a foodie, there's something for everyone to enjoy in the Tar Heel State during the spring months. In this comprehensive guide, we'll take you on a journey through the best things to do in North Carolina this spring, from exploring beautiful gardens to embarking on thrilling hikes. So pack your bags, grab your camera, and get ready to experience the wonders of spring in North Carolina!
Explore The Glorious Biltmore Gardens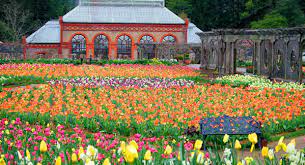 One of the highlights of spring in North Carolina is the opportunity to visit the stunning Biltmore Gardens. Located in Asheville, the Biltmore Estate is known for its magnificent gardens that come alive with vibrant colors during the spring season. Created by renowned horticulturist Chauncey Beadle, these gardens offer a feast for the senses.
As you stroll through the acres of meticulously manicured gardens, you'll be mesmerized by the sight of blooming flowers and intricate floral arrangements. From the enchanting rose gardens to the serene meadows and forest trails, there's no shortage of natural beauty to explore. You can even rent a bike and ride along the network of trails, immersing yourself in the splendor of nature.
Experience the North Carolina Brewers and Music Festival
If you're a fan of great music and craft beer, the North Carolina Brewers and Music Festival in Huntersville is a must-visit event. Held annually in May, this festival promises an unforgettable experience for music lovers and beer enthusiasts alike.
With a lineup of talented bands like Hayes Carll, Acoustic Syndicate, and Steep Canyon, you'll be treated to fantastic live performances in a picturesque outdoor setting. Grab a cold beer, mingle with fellow festival-goers, and enjoy the vibrant atmosphere of this lively event. Tickets are available for purchase, with options ranging from $8 to $85 depending on the day and event you choose.
Have a Nature Getaway (and Adventure) in Morganton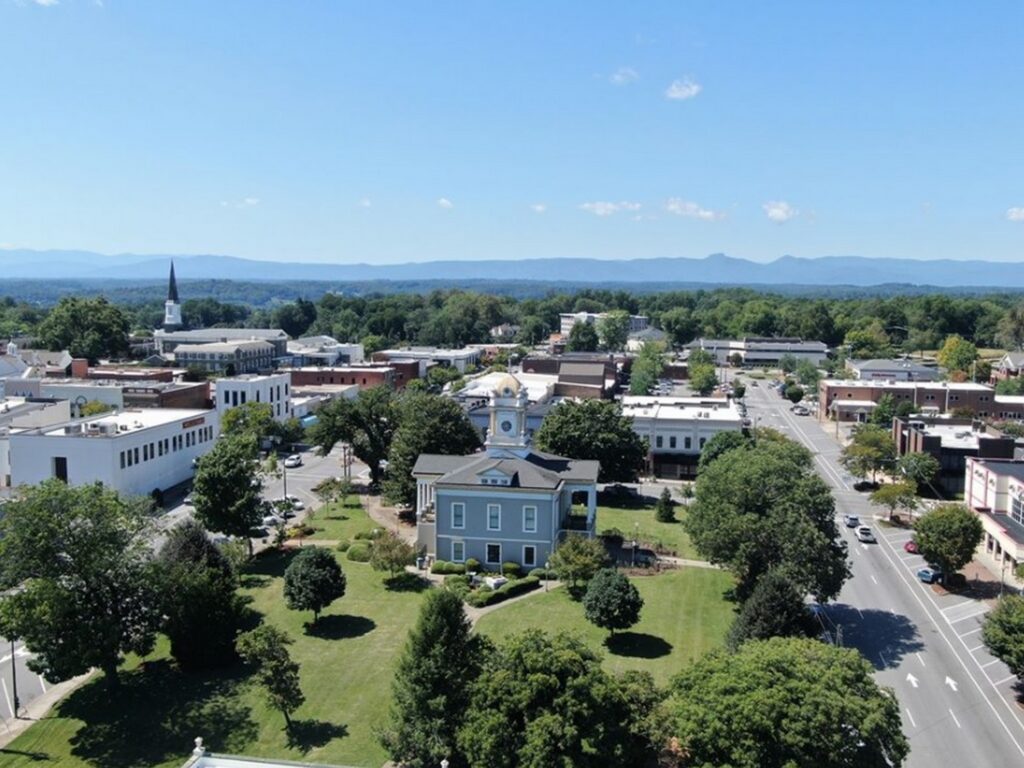 For those seeking outdoor adventures, a visit to Morganton during the spring season is highly recommended. This charming town offers a plethora of activities, from thrilling ziplining experiences to scenic hikes in the nearby state parks.
Beanstalk Ziplines in Morganton is a renowned zipline park that offers more than just an adrenaline rush. You can soar through the air, suspended by a harness, and take in breathtaking views of the surrounding area. If you're not a fan of heights, fear not! There are plenty of local trails where you can enjoy a leisurely hike. South Mountain State Park, located near Morganton, boasts picturesque waterfalls and scenic views of the Jacobs Fork River.
Take One of Asheville's Ghost Tours
If you're intrigued by the supernatural, don't miss the chance to join one of Asheville's ghost tours. These guided walking tours will take you through the city's most chilling spots, where you'll hear spine-tingling stories of ghosts, murders, and hauntings. Get ready to explore the dark side of Asheville and discover why psychics consider it a vortex of paranormal activity.
The Asheville Ghost Tours typically take place at night, adding an extra layer of spookiness to the experience. You'll learn about ghost hunting techniques and have the opportunity to use specialized equipment. Be sure to book your tour in advance to secure a spot, and make it a perfect evening by enjoying a delicious meal at one of Asheville's top-notch restaurants.
Enjoy a Hike off of the Blue Ridge Parkway
Immerse yourself in the breathtaking beauty of the Blue Ridge Parkway by embarking on one of its many hiking trails. As spring arrives, the mountains come alive with vibrant colors, cascading waterfalls, and scenic vistas that will leave you in awe.
There are numerous hiking trails along the Blue Ridge Parkway that cater to all skill levels. Whether you're a seasoned hiker or a beginner, you'll find a trail that suits your preferences. Some popular trails include the Mount Pisgah Hiking Trail near Asheville, Linville Falls in Burke County, and Graveyard Fields Trail an hour south of Asheville. Each trail offers its own unique attractions, such as multi-tiered waterfalls, hidden pools, and rock overhangs.
Don't forget to pack proper hiking boots, a rain jacket, and multiple layers to withstand the ever-changing mountain weather. And keep your camera handy to capture the stunning views and Instagram-worthy moments along the way.
Go Horseback Riding in the Blue Ridge Mountains
For a unique and immersive way to explore the beauty of the Blue Ridge Mountains, consider going horseback riding. This guided adventure will take you through the picturesque landscapes, where you'll be surrounded by wild flame azaleas and towering pine forests.
The horses provided for the ride are well-trained and gentle, making this activity suitable for travelers of all ages. It's the perfect opportunity to connect with nature and experience the tranquility of the Blue Ridge Mountains without having to hike. Riding helmets and raincoats or ponchos are provided for your comfort and safety.
Visit the Sliding Rock Waterfall
Located near Brevard, the Sliding Rock Waterfall is a unique attraction that offers a thrilling experience for visitors. This natural slide-type waterfall allows you to slide all the way down into a plunge pool at the bottom, providing a refreshing and exhilarating adventure.
The pool at the base of the waterfall is about 6 to 7 feet deep, so it's essential to wear protective floatation gear if you're not a confident swimmer. The scenic location and beautiful views make it a popular destination, so it's best to visit during the spring before it becomes overly crowded in the summer months. However, be prepared for the powerful and cold waters that make this experience even more exhilarating.
While in Brevard, take the opportunity to explore other attractions and activities in the area. From hiking trails to charming local shops and restaurants, there's plenty to see and do in this vibrant town.
Explore the Elijah Mountain Gem Mine
For a unique and hands-on experience, visit the Elijah Mountain Gem Mine. This popular gem mine allows visitors to mine their own gems and keep whatever they find as a souvenir. It's a fun activity for the whole family, and you'll have the chance to uncover a variety of rare gems, including sapphires, emeralds, rubies, and amethysts.
In addition to gem mining, you can also explore the Rock Shop, where you'll find a wide selection of gemstones and have the opportunity to have a gemstone cut into a crystal pendant right on-site. It's a fantastic way to learn about gemstones and take home a one-of-a-kind piece of jewelry.
Explore the Museum of Life and Science in Durham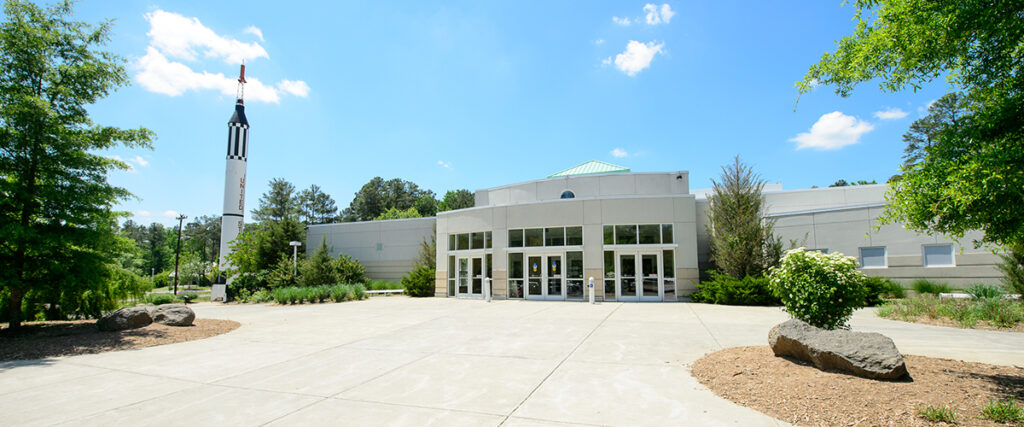 If you're looking for a family-friendly activity in Durham, the Museum of Life and Science is the perfect destination. This 84-acre science museum offers a wide range of exhibits and interactive displays that educate and entertain visitors of all ages.
The museum features a playhouse for kids, misty hideaway woods with a beautiful treehouse, and innovative science education programs. You can attend webinars and participate in hands-on activities that make learning fun and engaging. With comfortable seating areas throughout the museum, you can relax and enjoy quality time with your family while exploring the wonders of science.
Spring is an ideal time to visit the Museum of Life and Science, as it offers a welcome refuge from the unpredictable spring temperatures. However, be aware that it may become crowded during the summer months, so plan your visit accordingly.
Tour a Lighthouse in Corolla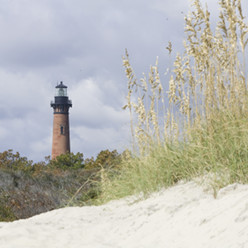 For a unique coastal experience, head to Corolla and take a tour of the Currituck Beach Light Station. This historic lighthouse offers a glimpse into North Carolina's rich maritime history and provides breathtaking panoramic views of the surrounding area.
As you climb the lighthouse's spiral staircase, you'll learn about its history, functions, and unique architectural features. Once you reach the top, you'll be rewarded with stunning vistas of the coastline and the opportunity to capture memorable photographs. Spring is an excellent time to visit the lighthouse, as it tends to be less crowded than during the summer months, and the milder temperatures are more comfortable for climbing.
Visit North Caronlina In the SPRING
As you can see, North Carolina offers a wide range of exciting activities and attractions to enjoy during the spring season. From exploring beautiful gardens and embarking on thrilling adventures to immersing yourself in history and culture, there's something for everyone to experience and enjoy. So plan your trip, embrace the beauty of spring, and create unforgettable memories in the Tar Heel State.