Scenic Destinations in Texas Worth Exploring
Texas, the Lone Star State, is known for its vast landscapes, diverse natural beauty, and iconic landmarks. From stunning waterfalls to breathtaking canyons, the state offers a plethora of scenic destinations that are worth exploring. Whether you are a nature enthusiast, an architecture lover, or simply looking for a weekend getaway, Texas has something for everyone. In this article, we will take you on a journey through scenic destinations in Texas that should be on your bucket list.
Lake Travis – A Cool Escape from the Summer Heat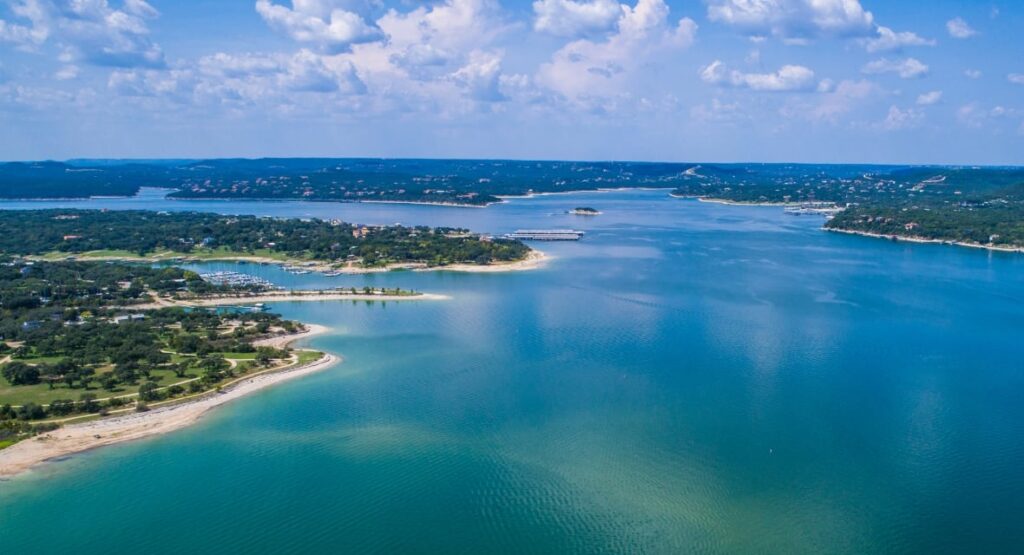 Escape the scorching summer heat by visiting Lake Travis, located near Austin. While the lake itself can get crowded during peak vacation seasons, nearby Inks Lake State Park offers a beautiful alternative. Explore miles of hiking trails through shady hills, go scuba diving, rent a picnic pavilion, or enjoy a fishing session on the lake. Don't miss the hidden gem of Devil's Waterhole, a tranquil spot with scenic waterfalls. It's a short hike to reach the waterhole, and you'll be rewarded with lush waterfalls and serene waters.
Kimbell Art Museum – Modernist Design at Its Finest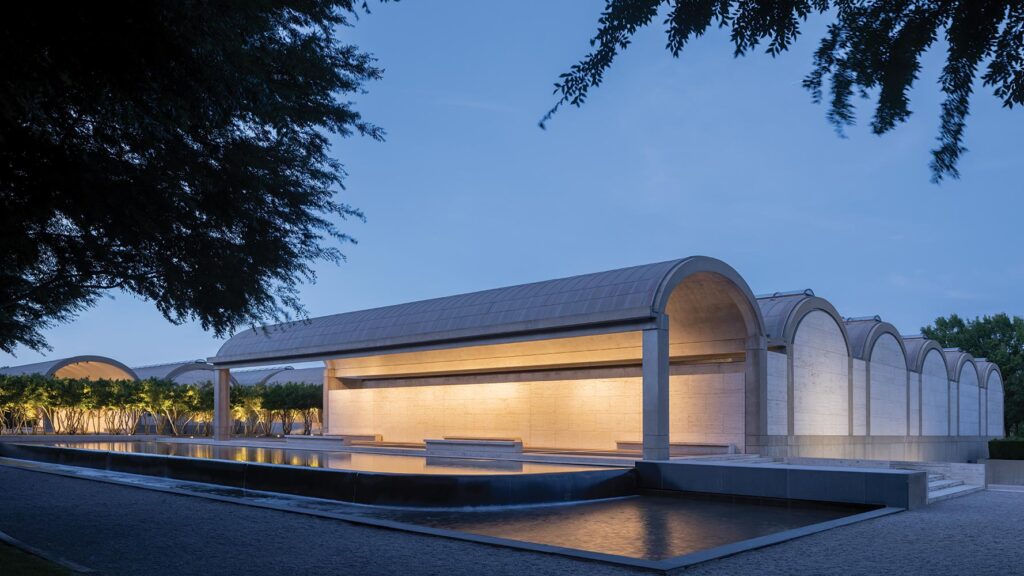 Located in Fort Worth, the Kimbell Art Museum is a masterpiece of modernist architecture. Designed by Louis I. Kahn, the museum is renowned for its stunning concrete, aluminum, travertine, and white oak structure. It houses a globally recognized art collection and is considered one of the most outstanding examples of modernist design in the United States. Don't forget to visit the nearby Modern Art Museum, designed by Tadao Ando, to witness another remarkable example of modernist work.
Palo Duro Canyon State Park – Hiking and Natural Beauty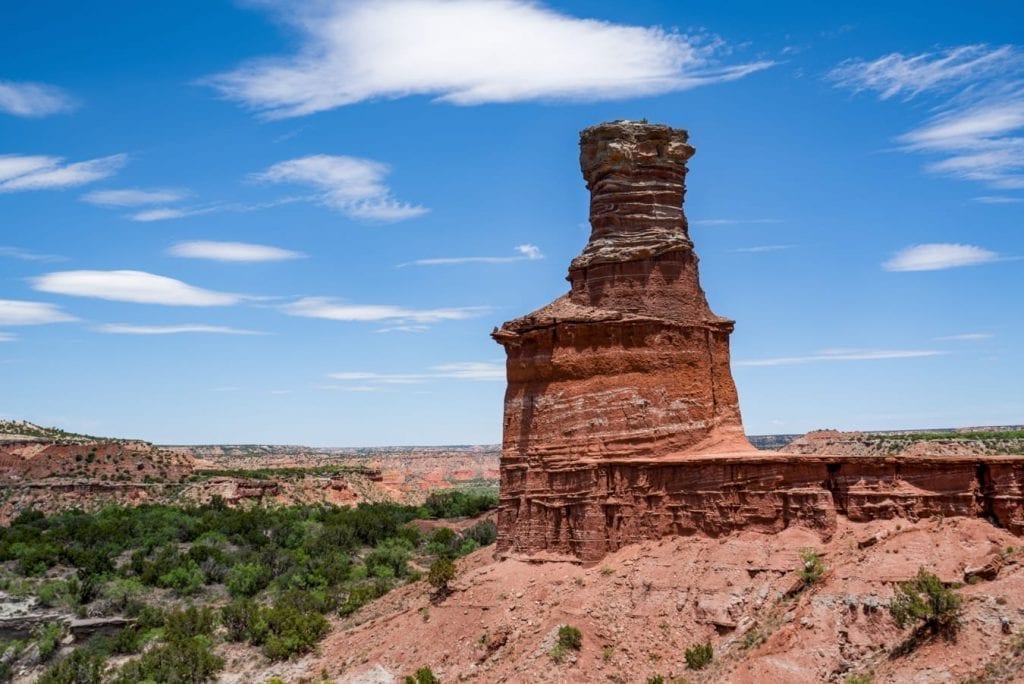 Dubbed the "Grand Canyon of Texas," Palo Duro Canyon State Park is a must-visit destination near Amarillo. With 30 miles of hiking and equestrian trails, camping and glamping options, and nightly outdoor music performances in the summer, this park offers a plethora of activities. Explore the park's history and formations through ranger-led tours or enjoy the stunning vistas that rival its Arizona counterpart.
Cattail Falls – Hidden Gem in Big Bend National Park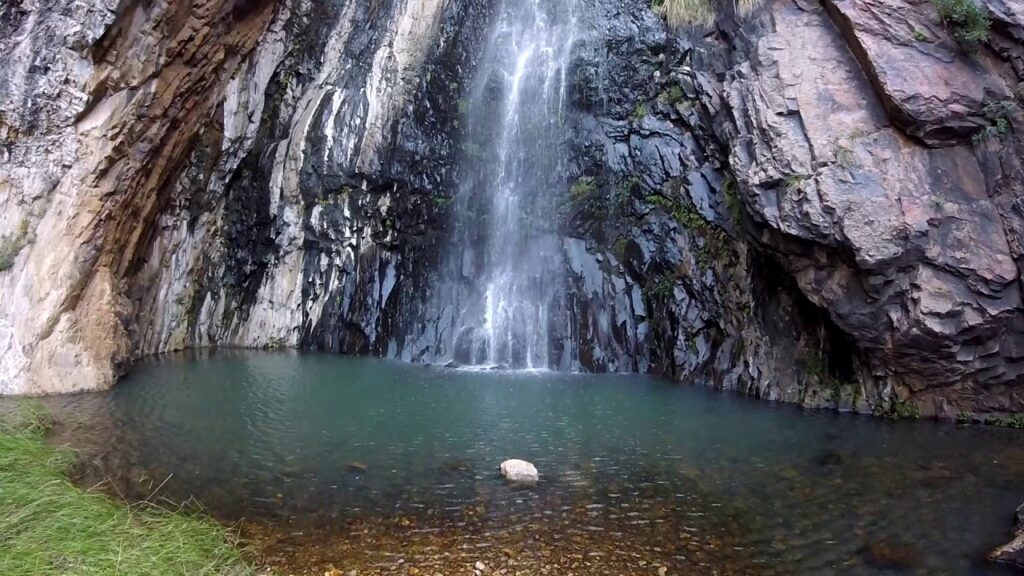 Big Bend National Park is home to many breathtaking spots, and one of the lesser-known gems is Cattail Falls. Located along the Oak Spring Trail, this beautiful waterfall is a mile and a half hike from the fork. While the waterfall may not have much water during the dry months, it becomes a dramatic sight during the rainy season. Take caution as you walk along the trail, as poison oak can be found among the brush. Capture the beauty of Cattail Falls and immerse yourself in the natural wonders of Big Bend National Park.
Caverns of Sonora – A Subterranean Wonderland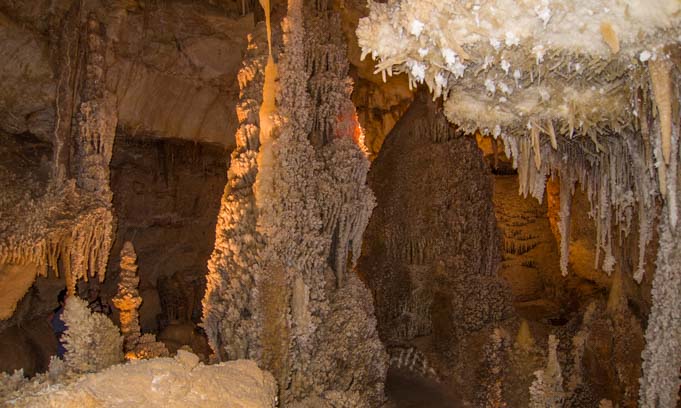 Journey west of Sonora and discover the Caverns of Sonora, a massive cave system formed millions of years ago. This natural wonder features an abundance of calcite crystal formations, including unique spiraling helictites. Marvel at the formations known as the "butterfly" and the "snake pit." Guided tours are available throughout the year, allowing visitors to explore this underground wonderland.
Hamilton Pool Preserve – A Hidden Oasis Outside Austin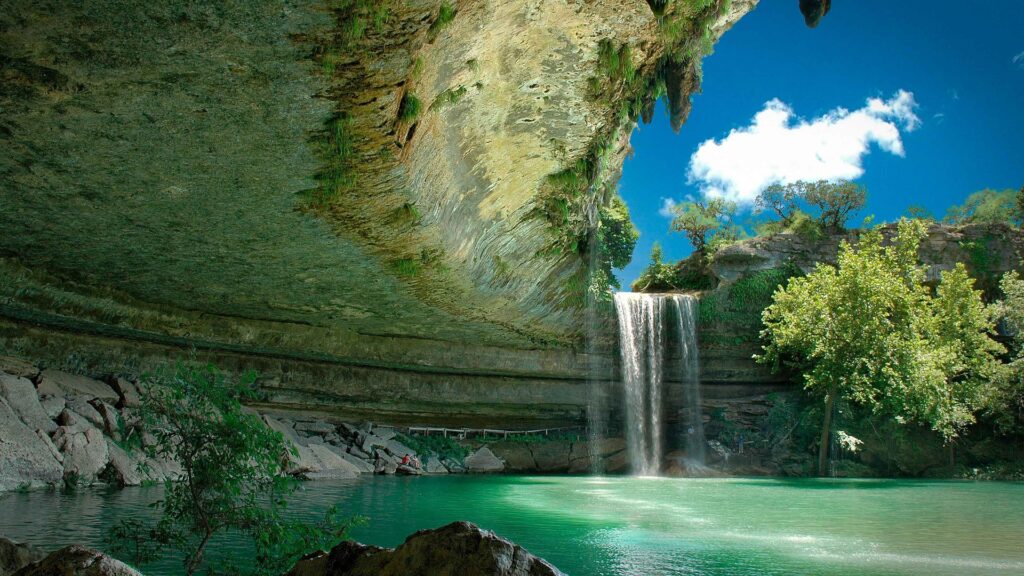 Escape to the Hamilton Pool Preserve, located just outside of Austin, for a refreshing oasis. This natural pool features a 50-foot waterfall and is surrounded by lush hiking trails filled with rare native fauna. It's a prime location for birdwatching, and the preserve is part of the larger Balcones Canyonlands Preserve. While swimming in the pool is a popular activity, make sure to check for advance reservations, as it can get busy, especially during the summer months.
Lost Maples State Natural Area – A Stargazer's Paradise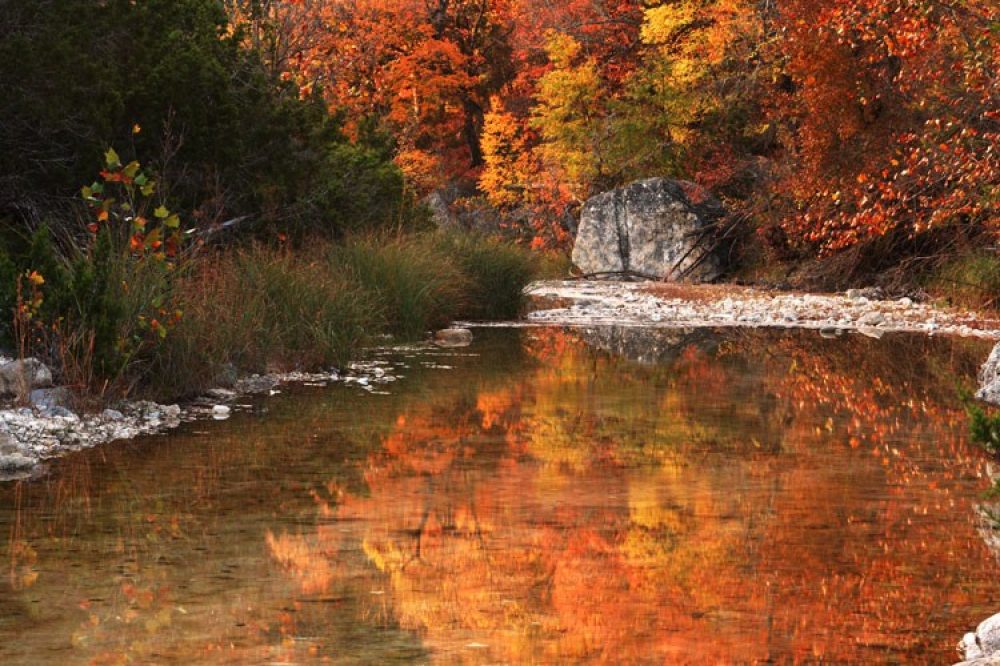 For a serene stargazing experience, head to the Lost Maples State Natural Area. Known for its spectacular fall foliage and absence of light pollution, this natural area offers breathtaking views of the night sky. Explore the 10 miles of hiking trails, fish in the Sabinal River and Can Creek, or enjoy birdwatching. Disconnect from technology and immerse yourself in the beauty of nature, as there is no cell service in the park.
Texas State Capitol Building – Architectural Marvel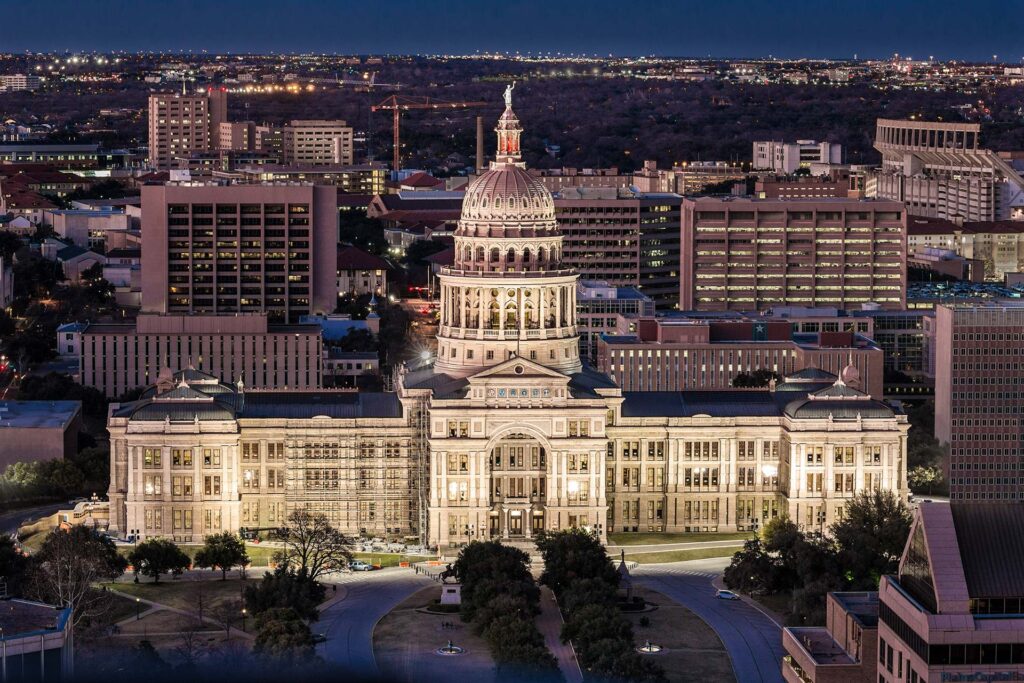 While not traditionally considered a scenic destination, the Texas State Capitol Building in Austin is an architectural marvel and a favorite spot for photographers. Built in 1888, the building is made of locally sourced red granite, which gives it a stunning glow, especially during sunset. Explore the interior and admire the ornate domes and delicate plasterwork. Guided and self-guided tours are available, providing visitors with insight into the history and beauty of this iconic structure.
Enchanted Rock State Natural Area – A Majestic Granite Dome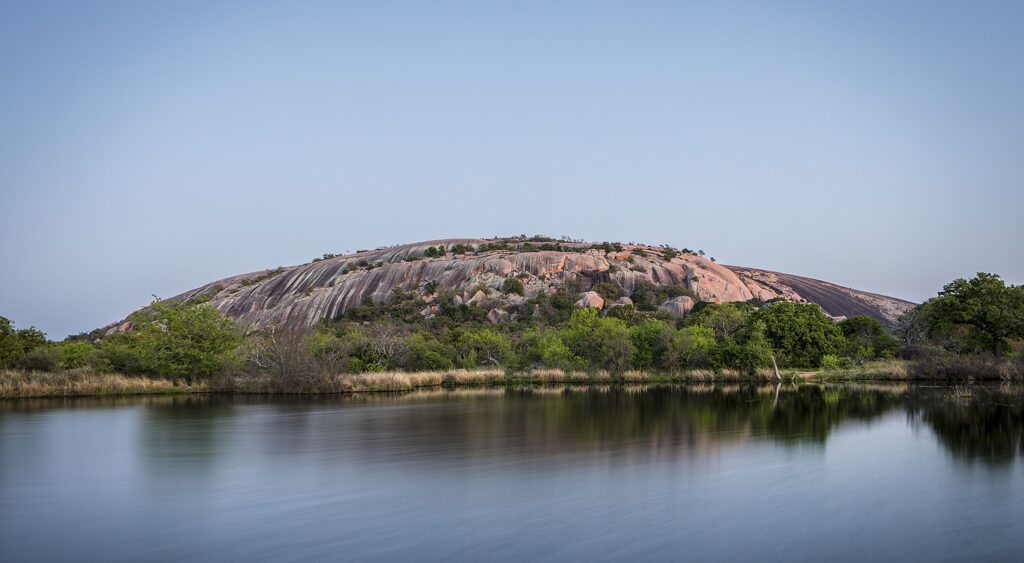 Enchanted Rock State Natural Area, located in the Hill Country near Fredericksburg, is home to a majestic granite dome. This massive pink granite formation is one of the largest in the United States and offers stunning panoramic views from its summit. Hike to the top and take in the breathtaking scenery or explore the park's numerous trails. Camping and stargazing opportunities are also available, allowing visitors to fully immerse themselves in the beauty of the natural surroundings.
San Antonio River Walk – An Urban Oasis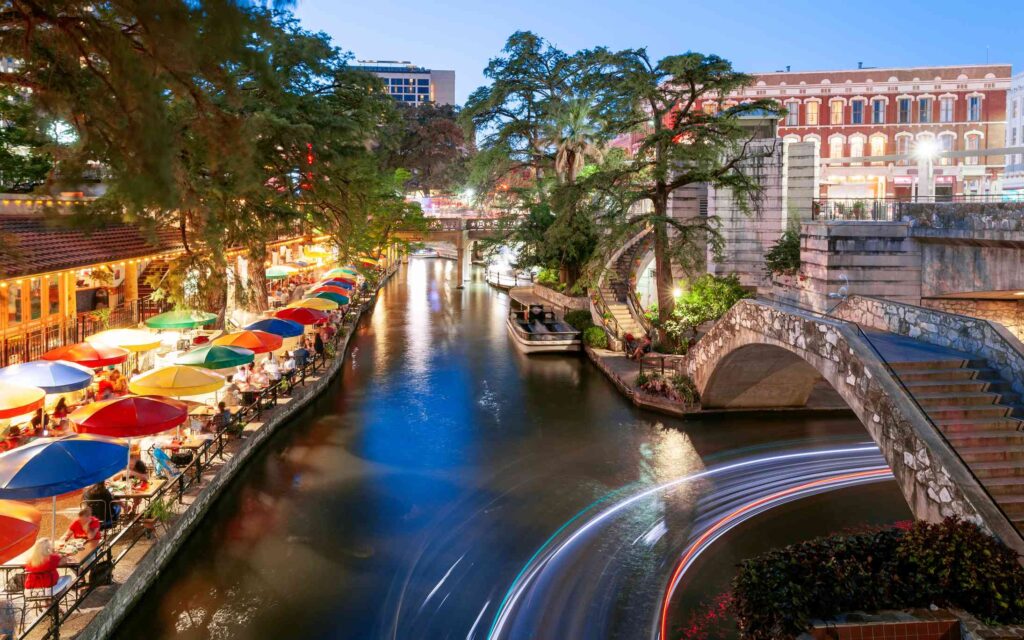 Conclude your scenic journey in San Antonio, where the famous River Walk awaits. This urban oasis offers a unique blend of natural beauty and vibrant city life. Stroll along the riverbanks, explore the charming shops and restaurants, and take a relaxing boat ride to fully experience the enchantment of the River Walk. Don't miss the opportunity to visit the historic Alamo, located nearby, and delve into the rich history of Texas.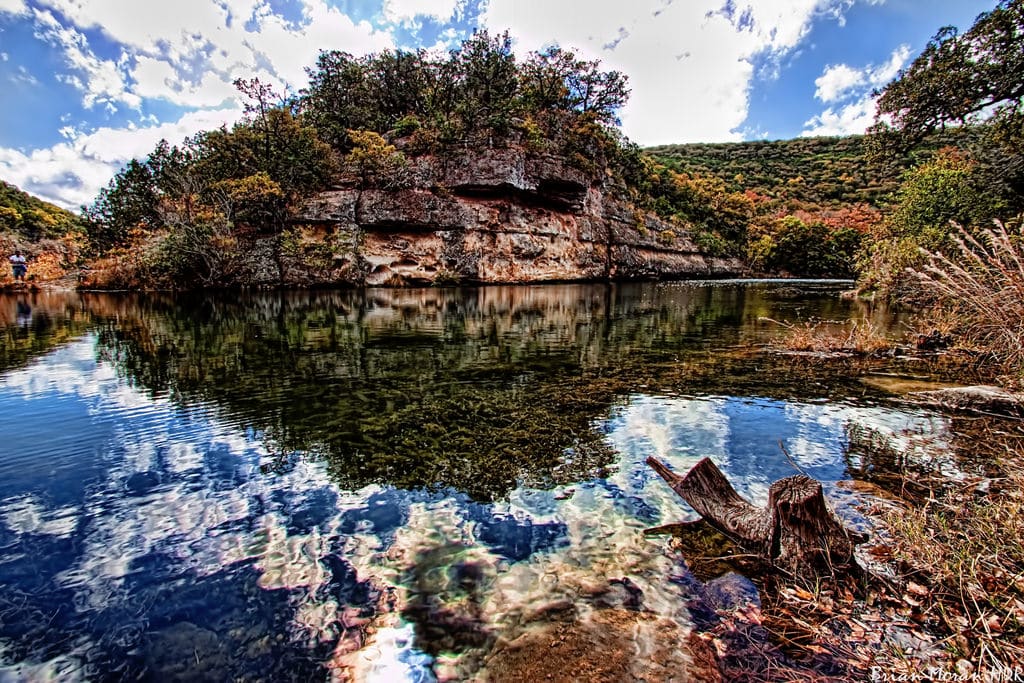 Texas is a treasure trove of scenic destinations, each offering its unique charm and beauty. From natural wonders like waterfalls and canyons to architectural marvels and urban oases, the state has something to captivate every traveler. Whether you prefer outdoor adventures or cultural experiences, exploring these 10 scenic places in Texas will leave you in awe of the state's natural and man-made wonders. So pack your bags and embark on an unforgettable journey through the stunning landscapes of the Lone Star State.
PLAN YOUR VISIT TO TEXAS