Fall Foliage in Illinois: A Complete Guide
Illinois, renowned for its diverse scenery and rich history, is also a spectacle of vibrant colors during the fall season. The state erupts in a riot of oranges, reds, and yellows, providing a picturesque backdrop for autumn adventurers. This guide will lead you through the top spots to see fall foliage in Illinois.
Fall in Illinois
Fall is arguably the most picturesque season in Illinois. The state's vast parks, national forests, and scenic drives metamorphose into a canvas painted with the brilliant hues of fall. Illinois offers an array of locations to witness the ephemeral beauty of fall foliage, making it an ideal destination for leaf-peepers.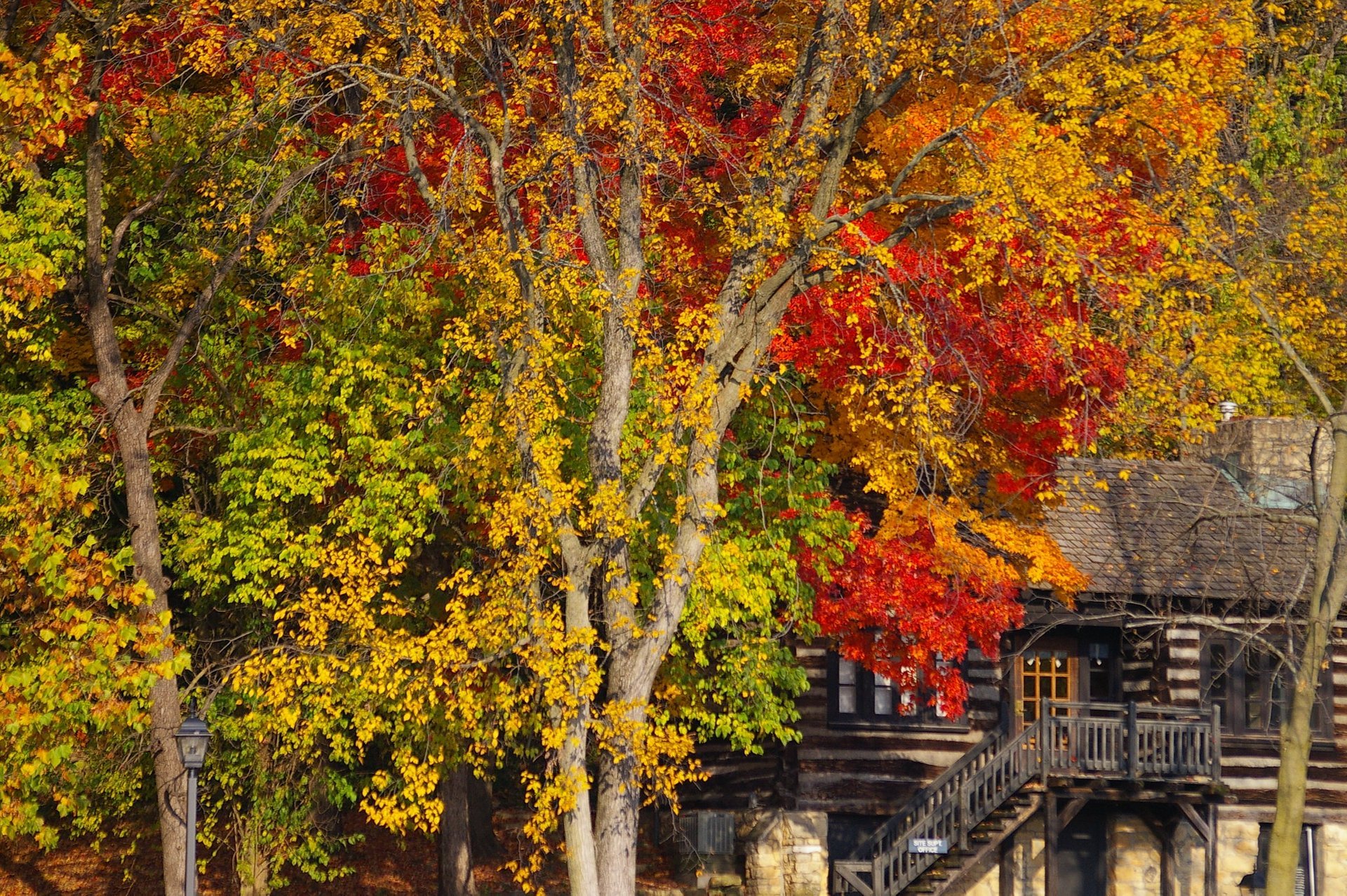 Fall Colors in the Chicago Area
Chicago
As the city of Chicago transitions into autumn, the urban green spaces become a tapestry of yellows and oranges. Some of the best spots to enjoy the autumn colors right within the city limits include:
Lincoln Park and Lincoln Park Zoo: A not-for-profit landmark set up in 1868, the Lincoln Park Zoo is an iconic location on the Chicago fall foliage map. The zoo, surrounded by the sprawling Lincoln Park, offers an enclosure of natural space within the urban sprawl. Stroll around Nature Boardwalk for a unique blend of urban skyline and fall colors.
Chicago Botanic Garden: Housing around 40,000 trees, the Chicago Botanic Garden becomes a medley of gold, red, and orange hues during fall. The lindens, ginkgoes, and maples create a fairytale-like atmosphere, especially along the tree walk from the Visitor Center.
Morton Arboretum: Nestled in the suburb of Lisle, Morton Arboretum is a haven for fall colors near Chicago. The kaleidoscope of orange, red, and yellow from maple, East Wood, and Ginkgo trees, coupled with rich burgundy from over 250 varieties of oaks, makes it a must-visit spot.
Millennium Park and Lurie Garden: Located in downtown Chicago, Millennium Park and Lurie Garden are brimming with fall colors. The park's vicinity to the Art Institute of Chicago, with its array of sculptures and fountains, makes it a perfect spot for a romantic autumn outing.

Fall Foliage in Northern Illinois
Starved Rock State Park
Starved Rock State Park in Oglesby is renowned as one of the top fall foliage locations in Illinois. The park's trails, canyons, and waterfalls, surrounded by vivid red, yellow, and orange, offer a captivating fall experience. You can explore the beauty independently, join a guided hike, or hop on a Fall Colors Trolley Tour.
Galena
The town of Galena, nestled amongst rolling hills, becomes a crowd-puller during fall. The blend of 19th-century architecture, the Galena River, and vibrant fall colors make it a must-visit destination. The scenic Galena River Trail and the panoramic views from Chestnut Mountain Resort are particularly noteworthy.
Fall Colors in Central Illinois
Allerton Park & Retreat Center
Located in Monticello, Allerton Park & Retreat Center spans over 1,500 acres adorned with woodland, prairie, and gardens. During the fall, the park transforms into a spectacle of red, gold, and orange hues making it an ideal spot for leaf-peeping in central Illinois.
Homer Lake
Homer Lake Forest Preserve in Champaign County is loved by locals for its vibrant fall colors. A 3-mile trail encircles the lake, offering visitors an array of lively colors to enjoy.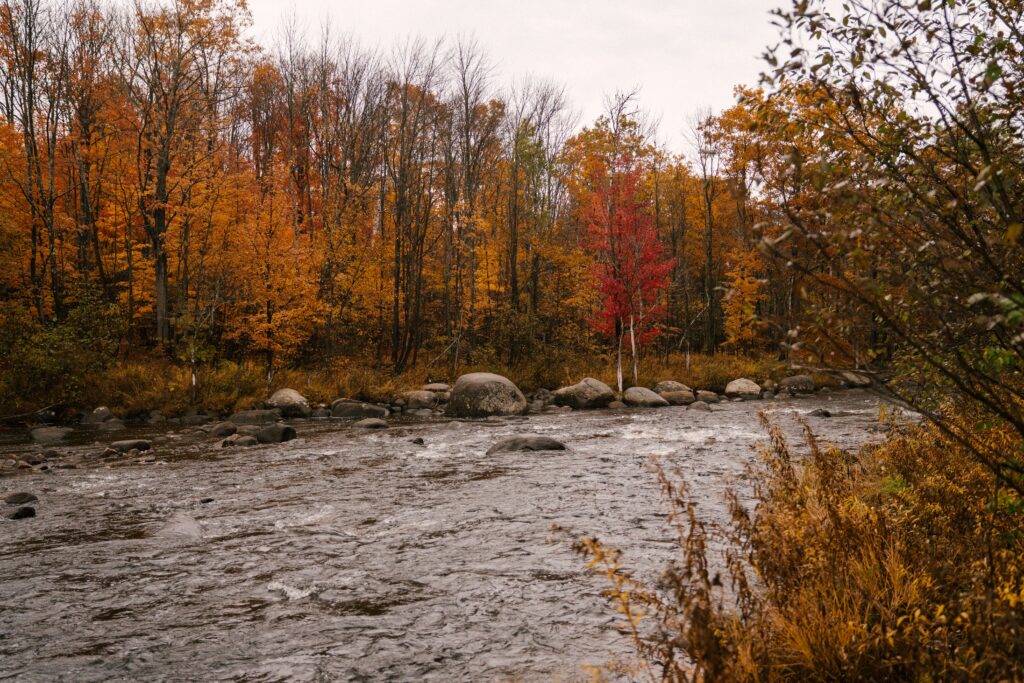 Fall Foliage in Southern Illinois
Effingham TREC Trail
The Effingham TREC trail, although lesser-known, offers a scenic route for a fall bike ride or leisurely walk. The trail, lined with trees transitioning into their autumn colors, offers plenty of photo opportunities.
Shawnee National Forest
Home to a variety of trees, the Shawnee National Forest in Herod transforms into a beautiful mosaic of colors during fall. The forest's hiking trails and campgrounds, under the vibrant canopy of fall foliage, create an enchanting wilderness experience.
Best Time to Experience Fall in Illinois
While the exact timing varies each year due to weather conditions and other environmental factors, fall foliage typically peaks in mid to late October in Illinois. It's advisable to check local foliage reports and forecasts for up-to-date information on the state of the leaves in different regions.
Fall Foliage Scenic Drives in Illinois
For those who prefer to enjoy the fall colors from the comfort of their vehicle, Illinois offers some scenic drives:
Great River Road: Stretching over 550 miles along the state, from Galena to the Cahokia Mounds, the Great River Road offers a diverse range of topography, making it ideal for viewing Illinois' spectrum of autumn colors.
Ohio River Scenic Byway: The Ohio River Scenic Byway winds through the Ohio River Valley, offering views of scenic hills, dramatic sandstone cliffs, and vibrant fall foliage.
Route 66: The legendary Route 66, stretching from Chicago to the Mississippi River, provides a picturesque drive through beautiful boulevards, prairies, and breathtaking bluffs adorned in fall colors.
Fall Festivals in Illinois
Fall in Illinois is not just about the colors; it's also a time for festivities. The state hosts a series of fall festivals celebrating the season:
Oktoberfest Chicago: Celebrate everything Bavarian at this festival held inside and outside the iconic St. Alphonsus Church in Chicago's West Lakeview neighborhood.
Apple & Pork Festival: Hosted by the C. H. Moore Homestead and DeWitt County Museum, this annual festival offers old-fashioned harvest-time treats, crafts, and antique shows.
Highwood Pumpkin Fest: Put your carving skills to the test at one of the most popular fall events on the North Shore, featuring all-you-can-carve pumpkin stations, carnival rides, and more.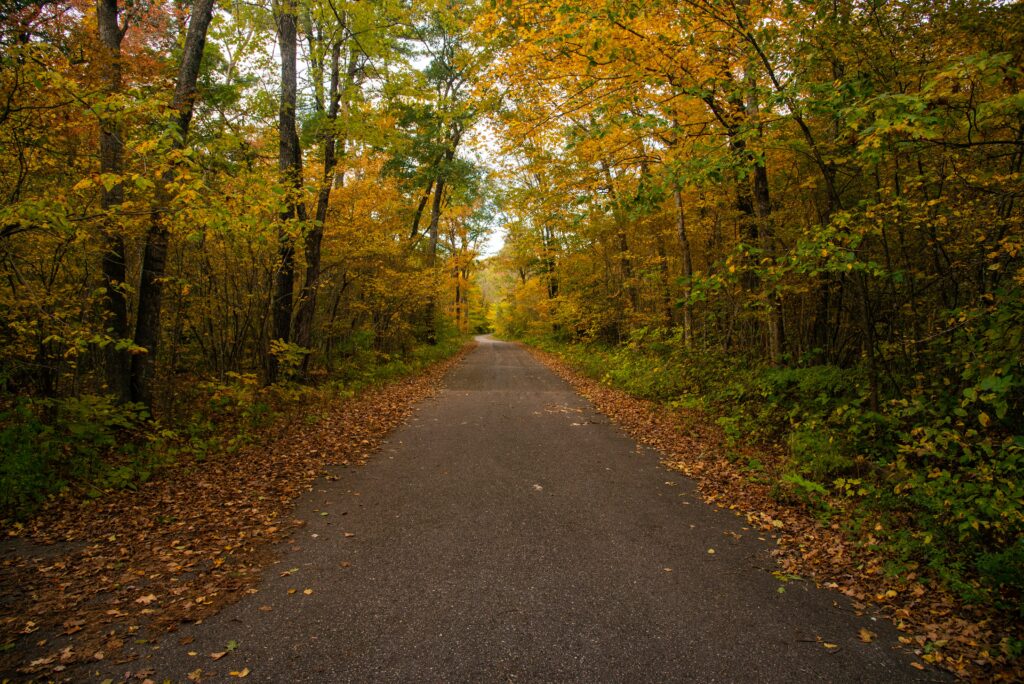 Where to Stay
Illinois offers a range of accommodations to fit the needs of leaf-peepers. From cozy cabins in Shawnee National Forest to luxurious resorts in Galena, you can find a place that suits your preference. It's important to book in advance as accommodations fill up quickly during the peak fall foliage season.
Fall in Illinois is a visual treat, with the state's diverse landscapes painted with hues of red, orange, and yellow. Whether you're wandering in the city parks of Chicago or exploring the vast national forests, the fall colors of Illinois are sure to leave you in awe. So, pack your bags, grab your camera, and get ready to immerse yourself in the spectacular fall colors of Illinois!