Discover Hidden Gems: The Ultimate Guide to the Best Places to Visit In Idaho
‍Idaho, known as the Gem State, is a true gem among states. With its stunning landscapes, pristine lakes, and majestic mountains, it offers a breathtaking array of scenery and outdoor adventures. Whether you're seeking thrilling outdoor activities or serene natural beauty, Idaho has it all. In this comprehensive guide, we'll take you on a journey to explore the best places to visit in Idaho, from the northern panhandle to the southern wilderness.
Coeur d'Alene: A Lakeside Paradise
Nestled in Idaho's panhandle, Coeur d'Alene is a paradise for lake lovers. With over 55 lakes in the area, it's no wonder that Coeur d'Alene is one of the best places to vacation in Idaho. The crown jewel of the region is the vast Lake Coeur d'Alene, offering a wide array of water-based activities such as boating, sailing, and kayaking.
But Coeur d'Alene is not just about water sports. Golf enthusiasts can perfect their swing at one of the world-famous golf courses in the area. And for skiers, there are three different resorts with more than 120 runs to choose from. Coeur d'Alene truly has something for everyone.
Sandpoint: Where Mountains Meet Lakes
Situated between three mountain ranges, Sandpoint is a picturesque town on the edge of Lake Pend Oreille. Surrounded by stunning mountain views, this charming destination is perfect for an outdoor getaway.
Farragut State Park, located nearby, offers a plethora of activities, including boating, swimming, biking, and fishing. For a unique experience, take a boat tour on Lake Pend Oreille and immerse yourself in the breathtaking beauty of the area.
If you're a winter enthusiast, head to Schweitzer Mountain Resort for some of the best skiing, snowboarding, and tubing in Idaho. With its proximity to the lake and mountains, Sandpoint is truly a hidden gem waiting to be discovered.
Wallace: A Charming Town with Rich History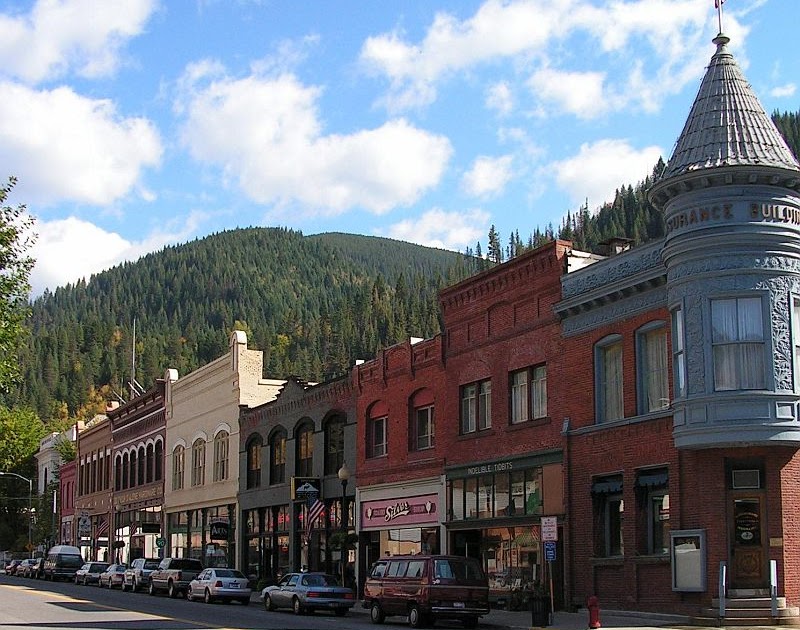 Step back in time and explore the historic town of Wallace, located near the Idaho/Montana border. This charming town is known for its mining and logging history, which is evident in its well-preserved downtown area. Take a stroll on the traditional wooden sidewalks and immerse yourself in the town's rich heritage.
One of the highlights of Wallace is the Hiawatha Trail, a breathtaking 15-mile ride through stunning forests and past sparkling rivers. With ten train tunnels and seven sky-high trestles, this trail offers a unique cycling experience for outdoor enthusiasts.
Don't miss the opportunity to dine at the local establishments, such as The Fainting Goat, 1313 Club, and Cogs Gastro Pub, where you can indulge in delicious food and drinks while soaking in the town's old-world charm.
Stanley and the Sawtooth Mountains: Pristine Wilderness Awaits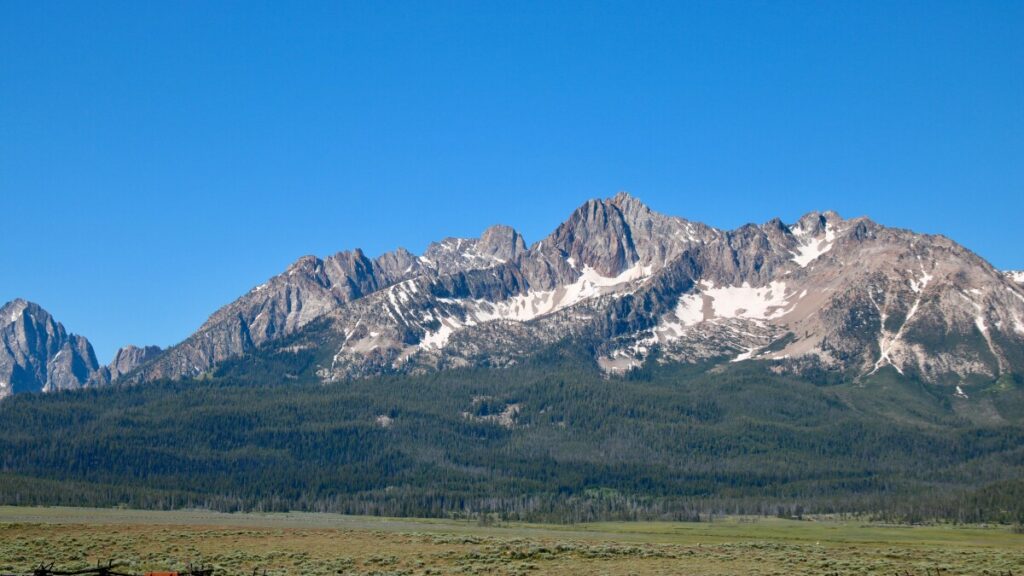 For those seeking pristine wilderness and natural landscapes, a visit to Stanley and the Sawtooth Mountains is a must. This small town, with its population of just over 100 people, is the gateway to the Sawtooth National Recreation Area.
Stanley offers a wide range of outdoor activities, from mountain biking and hiking to fly fishing and river rafting along the Salmon River. The area is also home to some amazing hot springs, perfect for relaxation after a day of adventure.
Don't miss the opportunity to visit Red Fish or Stanley Lake, where you can enjoy the beauty of the Sawtooths while swimming in crystal-clear waters. Stanley truly embodies the spirit of Idaho's wilderness.
McCall: Your Year-Round Outdoor Playground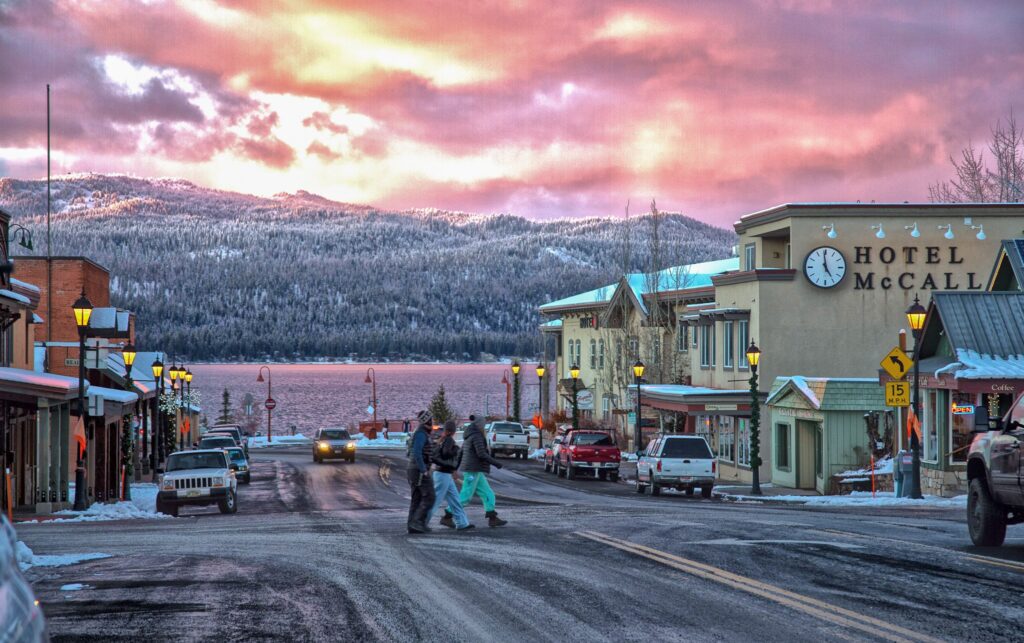 Situated on the shores of Payette Lake in the Payette National Forest, McCall is a resort town that offers year-round outdoor adventures. Whether you're looking for lakeside camping, hiking trails, or recreational activities like kayaking, biking, boating, and fishing, McCall has it all.
During the summer months, relax by taking a boat ride or paddleboarding on one of McCall's stunning lakes. Ponderosa State Park is a must-visit destination, where you can hike among towering pines and immerse yourself in nature's beauty.
When winter arrives, McCall turns into a winter wonderland for skiers and snowmobilers. Brundage Mountain Ski Resort, Little Ski Hill, and Tamarack offer excellent skiing and snowboarding opportunities for winter enthusiasts.
After a day of outdoor activities, explore the city of McCall, where you'll find a variety of restaurants, shops, and nightlife options to suit your taste.
Hells Canyon: A Majestic River Gorge
Located along the Idaho-Oregon border, Hells Canyon is the deepest river gorge in North America and a paradise for fishing and whitewater rafting enthusiasts. The Snake River flows through this majestic gorge, offering breathtaking views and thrilling water adventures.
Hikers will find a plethora of hiking and backpacking trails to choose from, with opportunities to spot mountain goats, bighorn sheep, and even black bears. History buffs can explore the Kirkwood Historic Ranch, which provides a glimpse into ranch life in the 1930s.
To truly experience the beauty of Hells Canyon, consider taking a jet boat or helicopter tour. These tours offer a unique perspective of the canyon and its surrounding landscapes.
Boise: Where Urban Sophistication Meets Outdoor Adventure
As the state capital, Boise offers a blend of urban sophistication and outdoor adventure. The city is situated along the Boise River, which provides opportunities for whitewater rafting and inner tubing right through the heart of downtown Boise.
Outdoor enthusiasts will find an abundance of activities to enjoy, such as fly-fishing, mountain biking, rock climbing, and hiking in the nearby foothills. For those interested in culture and history, the Boise Art Museum and the Idaho State Capitol are worth a visit.
The city's vibrant downtown area offers excellent shopping, dining, and nightlife options. Don't miss the chance to explore the Hyde Park neighborhood, located at the base of the foothills, where you can indulge in some North End charm.
Salmon: The Gateway to Adventure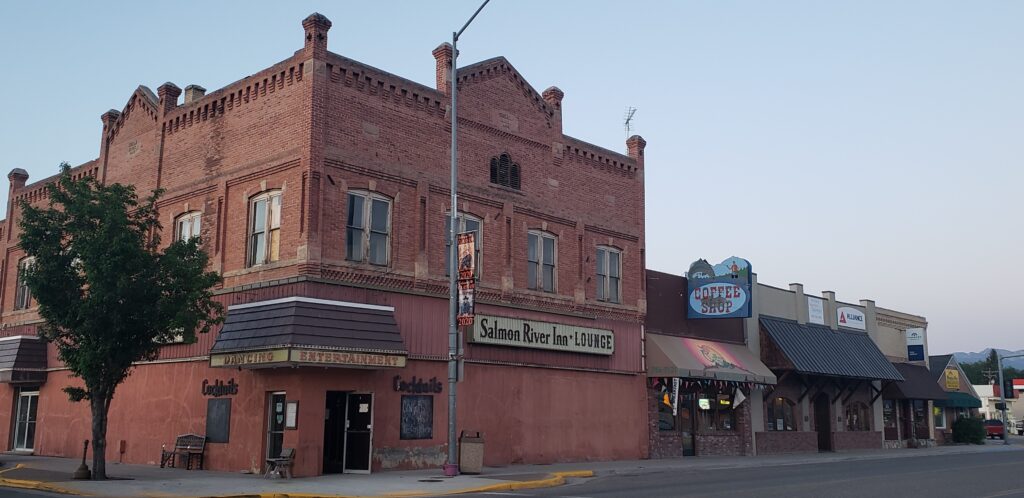 Located in Lemhi County, Salmon is known as the "Whitewater Capital of the World" and serves as a gateway to the Frank Church-River of No Return Wilderness Area. This area is a haven for outdoor adventurers, with opportunities to explore mountain lakes, streams, and national forests.
Fishing enthusiasts will be delighted by the abundance of salmon, rainbow trout, and steelhead in the Salmon River. The river's undisturbed beauty earned it the nickname "River of No Return" by Lewis and Clark.
During winter, visitors can enjoy snowmobiling or cross-country skiing on the numerous trails surrounding the town. Whether you're seeking a thrilling adventure or a peaceful retreat in nature, Salmon has it all.
Shoshone Falls: The Niagara of the West
Just outside the town of Twin Falls, Shoshone Falls is a natural wonder and often referred to as the "Niagara of the West." With its stunning 212-foot drop, it surpasses the height of Niagara Falls. Shoshone Falls Park offers a range of facilities, including hiking trails, picnic areas, and a scenic overlook.
Visitors can enjoy the lush and shaded grassy areas, which provide an ideal vantage point for viewing the falls. The park also offers a swimming area, boat ramp, and playgrounds, making it a perfect destination for a family outing.
Craters of the Moon: A Lunar-Like Landscape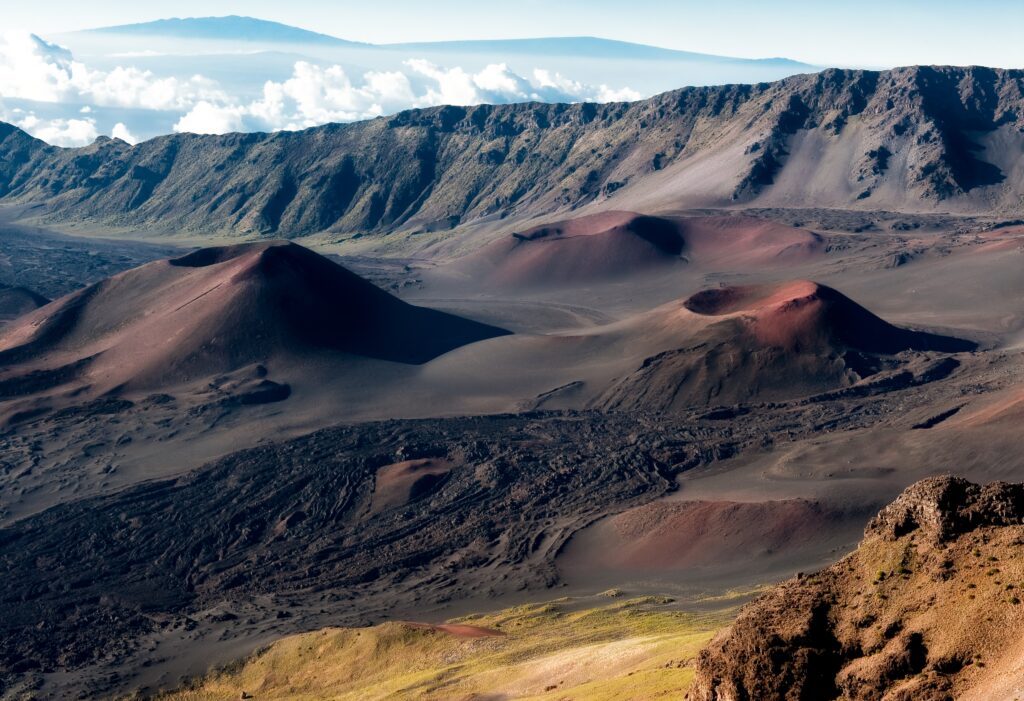 Craters of the Moon National Monument is a unique landscape that resembles the surface of the moon. This otherworldly area was formed by lava flows between 15,000 and 2,000 years ago.
While there are no active lava flows today, the gnarled and crusty terrain tells the tale of ancient rivers of lava that once flowed across the Snake River Plain. Craters of the Moon is a popular destination for hiking, snowshoeing, and cross-country skiing.
The monument offers free camping with a wilderness permit, allowing visitors to immerse themselves in this extraordinary lunar-like landscape.
Additional Information
Plan your visit to Idaho during the best time of the year. The state offers a range of activities throughout the seasons, from skiing in the winter to hiking and water sports in the summer.

Don't forget your camera! Idaho is a photographer's paradise, with stunning vistas and picturesque landscapes at every turn.

Explore the local cuisine. Idaho is known for its potato farms, so be sure to try some delicious local potato dishes during your visit.

Check out the local breweries and wineries. Idaho has a growing craft beer and wine scene, offering unique flavors and experiences.
Now that you have a comprehensive guide to the best places to visit in Idaho, it's time to start planning your adventure. Whether you're seeking outdoor thrills, serene natural beauty, or a blend of both, Idaho has something for everyone. Discover the hidden gems of Idaho and create memories that will last a lifetime.