Beautiful State Parks in Utah that You Must Visit
Utah is renowned for its breathtaking national parks, but let's not forget about the state parks that offer their own unique beauty and recreational opportunities. With over 40 state parks to choose from, each with its own distinct features, Utah's state parks are worth exploring. In this article, we'll take a closer look at 11 of the most beautiful state parks in Utah that deserve a spot on your travel itinerary. Whether you're a nature lover, adventure seeker, or simply looking for a serene escape, these state parks have something for everyone.
Bear Lake State Park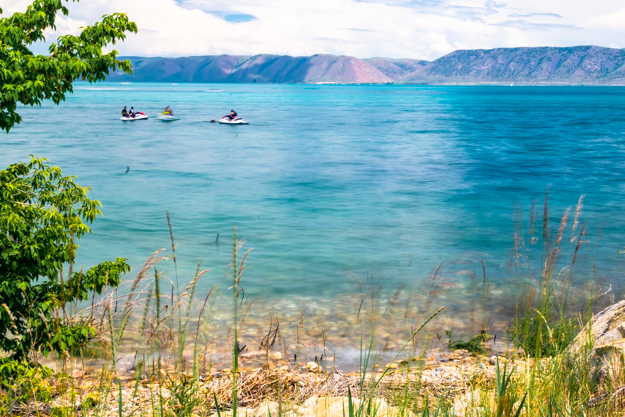 Located on the Utah-Idaho border, Bear Lake State Park is a hidden gem known for its turquoise-blue waters and stunning natural beauty. The lake's vibrant colors have earned it the nickname "Caribbean of the Rockies." With a circumference of 109 miles, Bear Lake offers ample opportunities for water activities such as boating, kayaking, and stand-up paddleboarding. For a unique experience, rent a Sea-Doo, boat, kayak, or SUP from Bear Lake Fun and explore the crystal-clear waters. Don't forget to indulge in a famous Bear Lake Raspberry Shake from one of the charming burger joints in Garden City.
Antelope Island State Park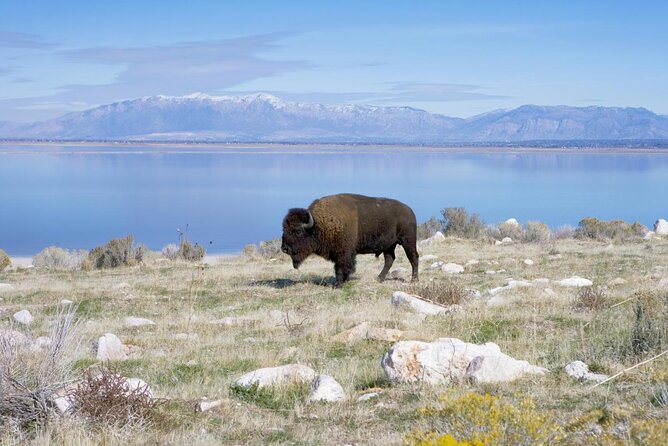 Antelope Island State Park is a must-visit for nature enthusiasts and wildlife lovers. Situated on the largest island in the Great Salt Lake, this park offers stunning views, abundant wildlife, and unique outdoor experiences. Take a dip in the Great Salt Lake's salty waters or bask on the beach while enjoying the breathtaking sunsets. Don't miss the opportunity to spot wildlife such as antelope, bighorn sheep, mule deer, and the iconic bison herds that roam freely on the island. The park also offers hiking trails, e-bike rentals, and guided horseback tours for those looking to explore further.
Red Fleet State Park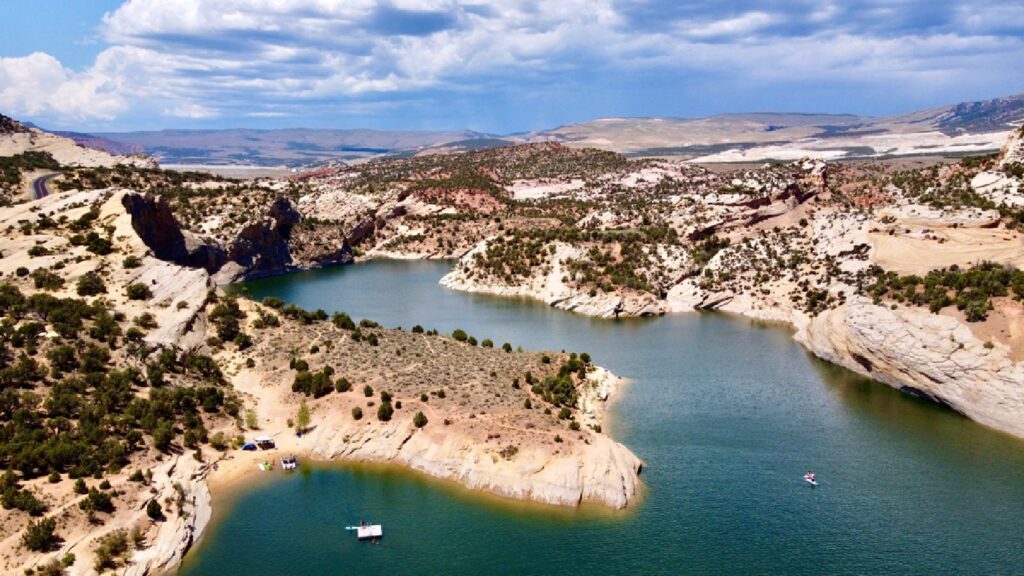 Nestled in Utah's Dinosaurland, Red Fleet State Park is often compared to a miniature Lake Powell. This picturesque park features a reservoir surrounded by stunning red rocks and offers various recreational activities. From cliff-jumping and swimming to kayaking and paddleboarding, there's no shortage of water adventures at Red Fleet State Park. Be sure to explore the ancient dinosaur tracks in the Navajo Sandstone surrounding the lake, which date back more than 200 million years. Camping options are available within the park, or you can find accommodations in nearby Vernal.
Flight Park State Recreation Area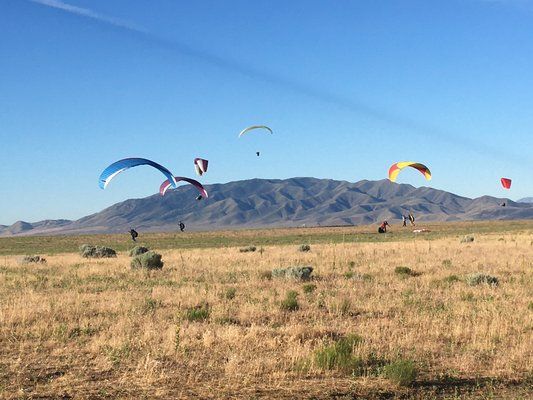 Flight Park State Recreation Area is a unique state park located just south of Salt Lake City. It's a paradise for paragliders and hang gliders, offering breathtaking views and thrilling aerial experiences. Visitors can watch paragliders and hang gliders take off and soar above the earth, or even take lessons or book tandem flights themselves. The designated area for RC airplanes and helicopters adds an extra element of excitement to this one-of-a-kind state park.
Goblin Valley State Park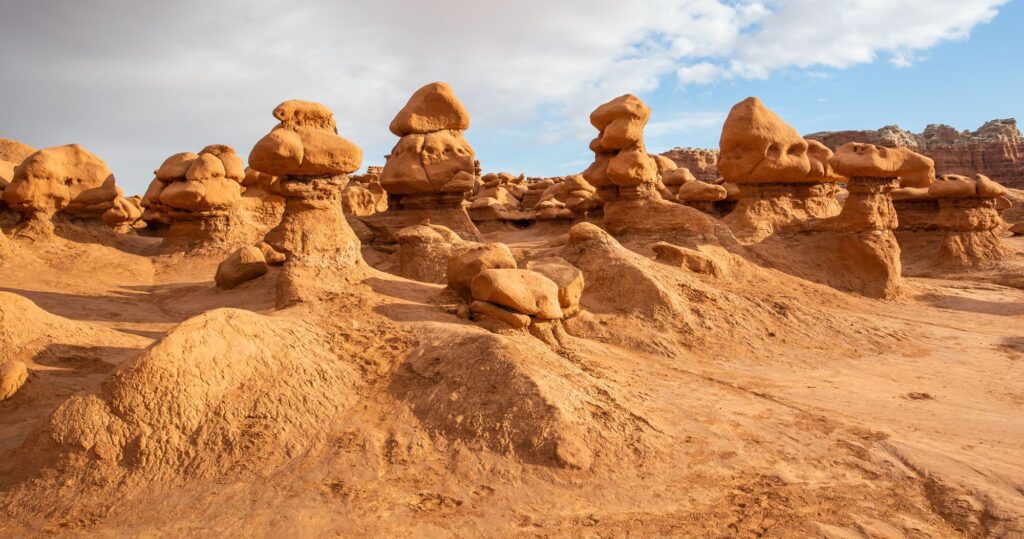 Goblin Valley State Park is a surreal and otherworldly destination that rivals the uniqueness of Bryce Canyon National Park. The park's valley is filled with thousands of mushroom-shaped rock formations, known as goblins or hoodoos, created over thousands of years by wind and water erosion. Visitors are encouraged to explore and even climb on these fascinating rock formations, making it a nature lover's ultimate playground. The park also offers several hiking trails, including the Carmel Canyon Loop, which features beautiful narrows. Just a short drive from the park, Little Wild Horse Canyon offers a stunning slot canyon experience.
Dead Horse Point State Park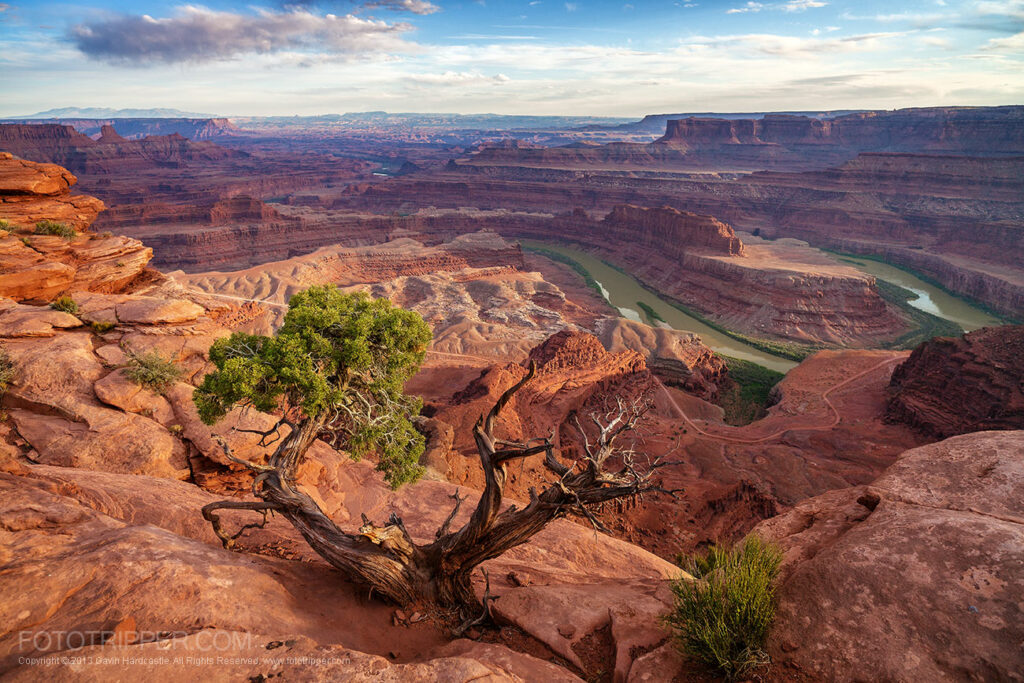 Tucked between Arches National Park and Canyonlands National Park, Dead Horse Point State Park offers awe-inspiring views that rival those of the Grand Canyon and Horseshoe Bend. This hidden gem is a must-visit for its stunning vistas, hiking trails, and mountain biking opportunities. The park's iconic overlook provides a breathtaking panorama of the Colorado River and the surrounding red rock landscape. For an unforgettable experience, catch the sunset at Dead Horse Point and witness the landscape transform into a fiery masterpiece.
Snow Canyon State Park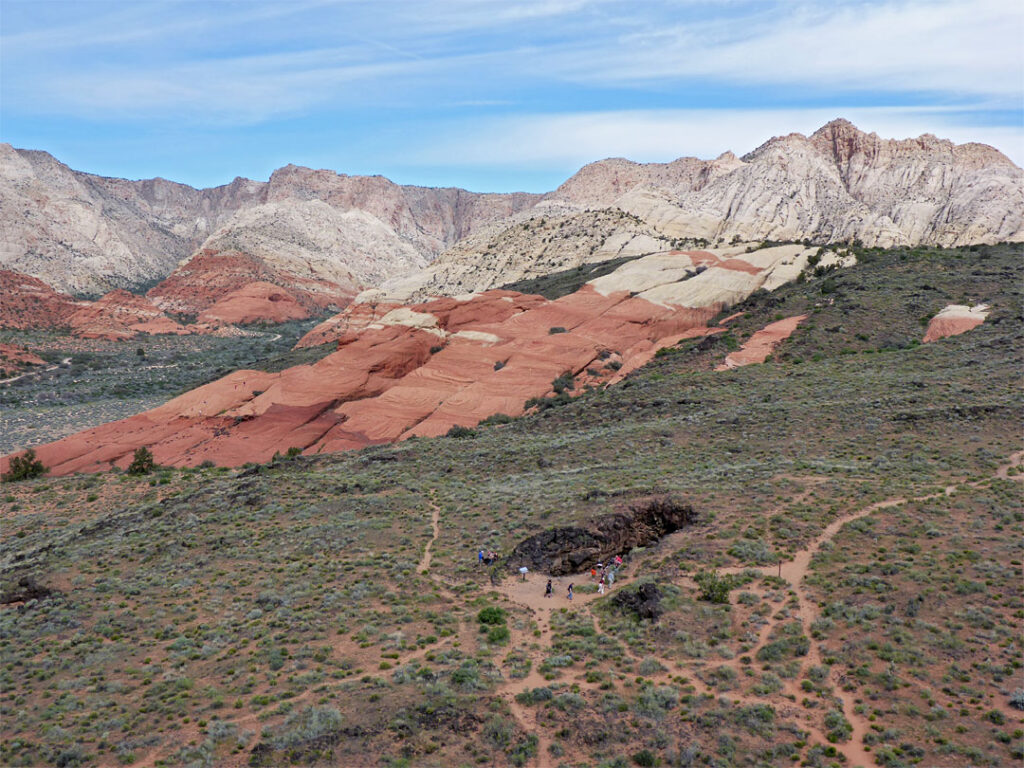 Snow Canyon State Park is a desert paradise filled with dramatic sandstone cliffs, ancient lava flows, and striking red rock formations. Located just a short drive from St. George, this state park offers an array of outdoor activities. Explore the park's 18 hiking trails, ranging from easy strolls to challenging hikes, and soak in the stunning vistas along the way. Mountain biking, rock climbing, and horseback riding are also popular activities in Snow Canyon State Park. Don't miss the opportunity to stargaze in one of the darkest sky regions in North America.
Kodachrome Basin State Park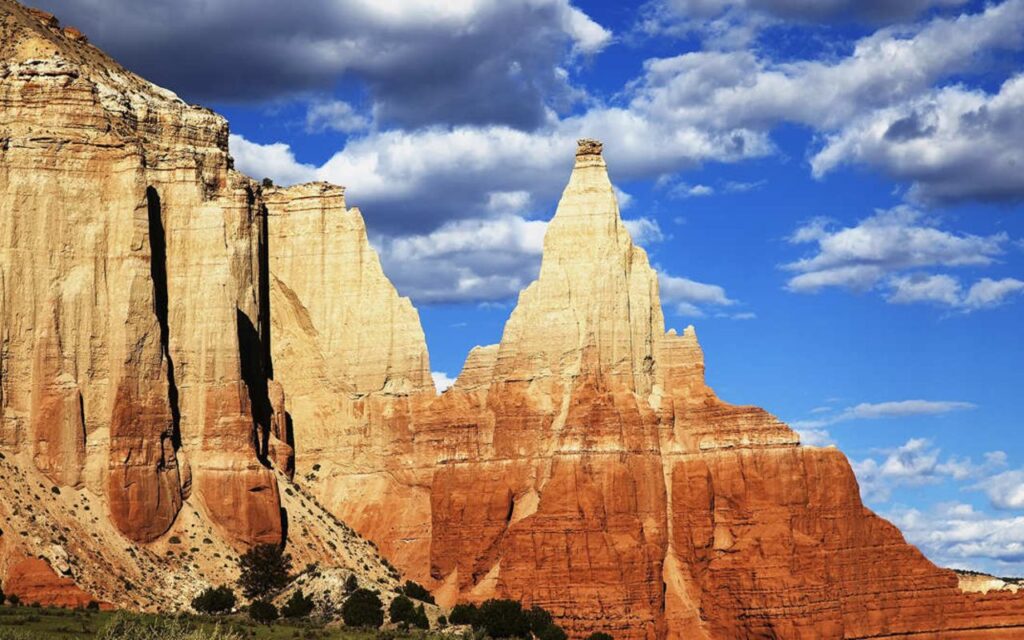 Named after the vibrant colors of Kodachrome film, Kodachrome Basin State Park is a cinematic natural masterpiece. The park boasts 67 unique sandstone spires, each showcasing different hues and shapes. Nature lovers and photographers flock to this park to capture the stunning beauty of the colorful landscape. Take a hike along the park's trails and immerse yourself in the vibrant surroundings. As night falls, marvel at the incredible stargazing opportunities in one of Utah's most majestic settings.
Coral Pink Sand Dunes State Park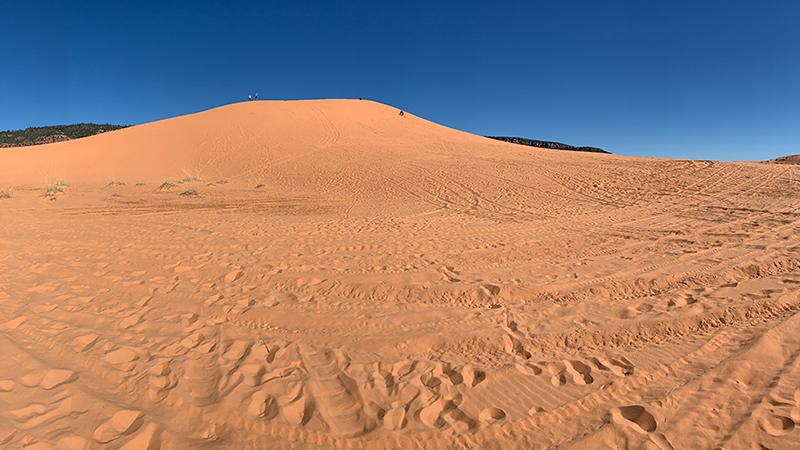 Coral Pink Sand Dunes State Park is a paradise for outdoor enthusiasts and adrenaline junkies. Located near the town of Kanab, this unique park features stunning pink and red-hued sand dunes that reach heights of up to 6,000 feet. The park is a haven for off-road enthusiasts, with 90% of the area open for ATV riding. Grab your ATV and embark on an exhilarating adventure through the sand dunes. For those seeking a more leisurely experience, take a scenic hike and marvel at the otherworldly landscape.
Sand Hollow State Park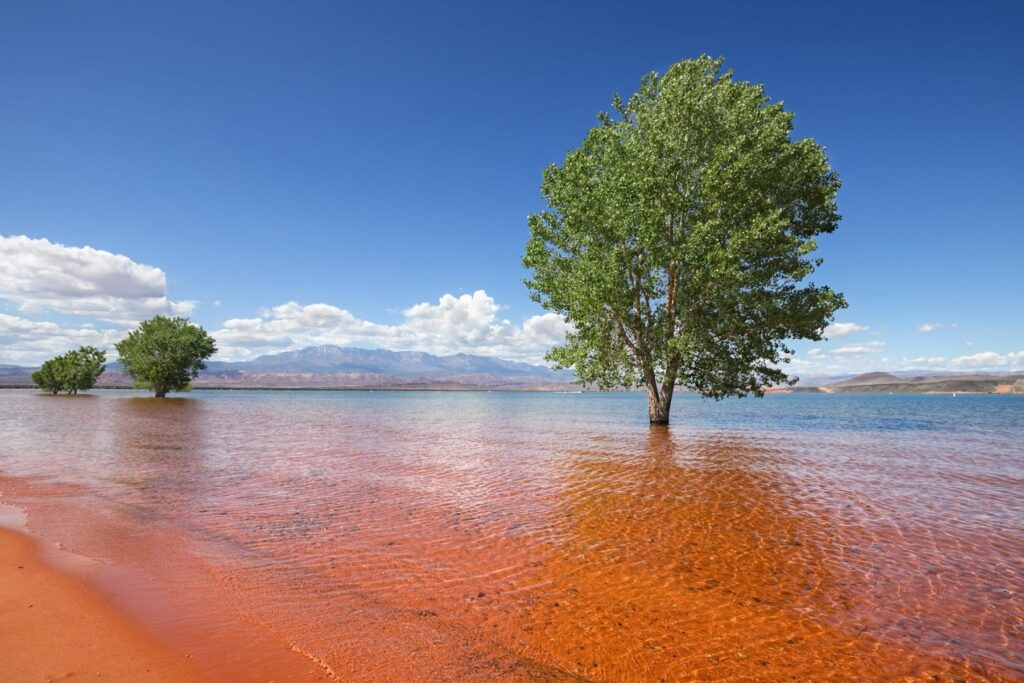 Sand Hollow State Park is a playground for water and off-road enthusiasts alike. With its warm blue waters and red sandstone dunes, this park offers a range of activities for visitors to enjoy. Boating, fishing, and swimming are popular water activities in the park, while off-roading amidst the wild sand dunes provides an adrenaline rush. Camp on the beach, rent a paddleboard or kayak, or simply relax and soak up the sun at Sand Hollow State Park.
PLAN A VISIT TO UTAH TO SEE BEAUTIFUL STATE PARKS TODAY!

Utah's state parks offer a diverse range of natural wonders, outdoor activities, and breathtaking scenery. Whether you're seeking adventure, tranquility, or simply a chance to connect with nature, Utah's state parks have it all. From the turquoise-blue waters of Bear Lake State Park to the surreal landscapes of Goblin Valley State Park, each park offers an unforgettable experience. So, take a break from the crowds and explore these hidden gems that showcase the beauty of Utah's state parks.